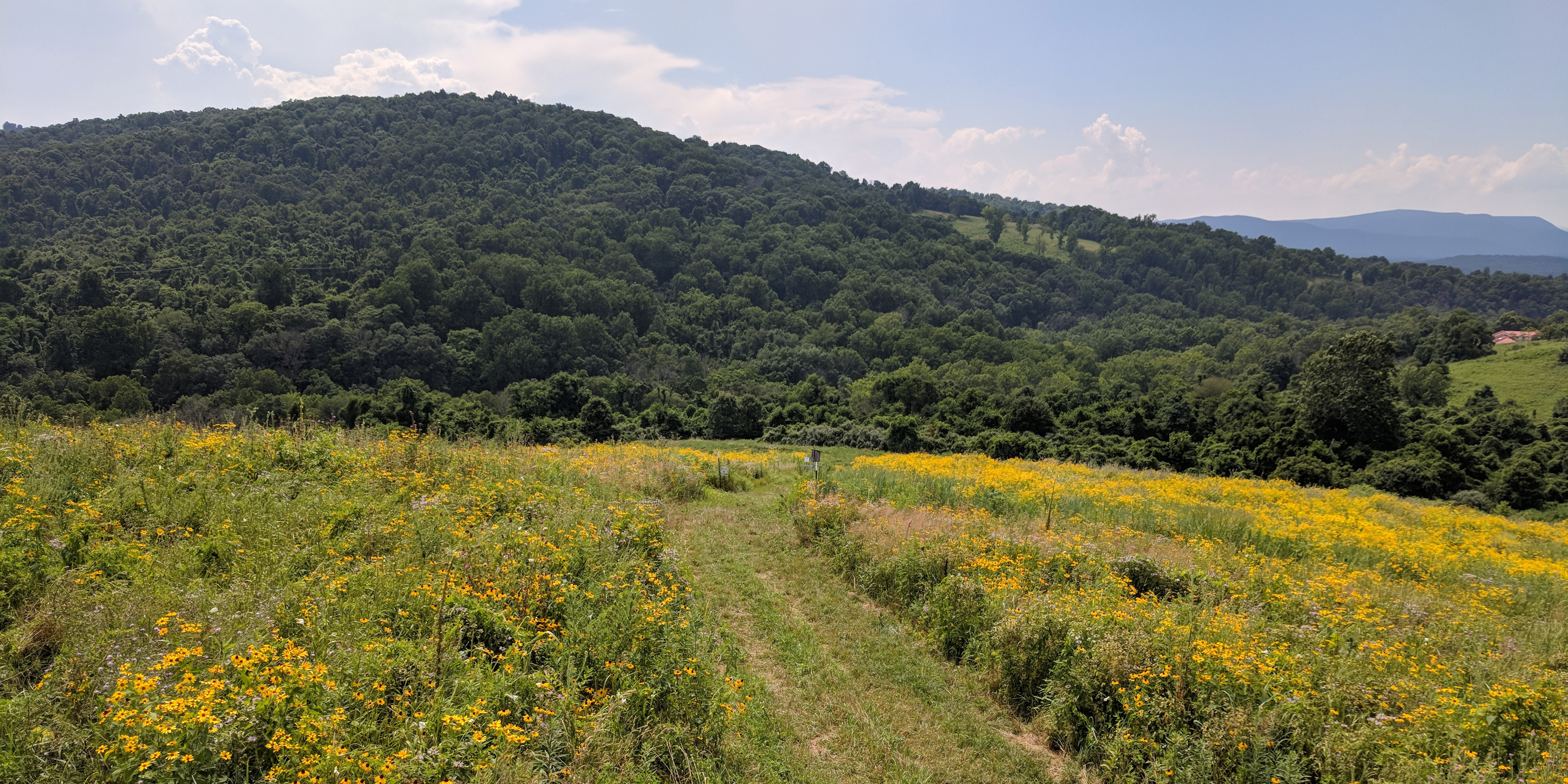 The Changing Landscapes Initiative
The Changing Landscapes Initiative is a Smithsonian-led program bridging the gap between scientists and communities. CLI scientists work alongside community members to evaluate the impacts of land use change on wildlife, ecosystem services and community health. Its mission is to combine research with community wisdom to help secure a vibrant and healthy future for people and wildlife.
Healthy functioning ecosystems are essential to human life. They provide fresh water, food, a stable climate, resilience to flood and disease, and beautiful landscapes to explore. CLI scientists investigate how changes in land use could impact ecosystems and the services they provide to humanity, both now and in the future.
People and wildlife rely on several types of ecosystem services for their physical, mental and spiritual wellbeing.
CLI researchers ask: In the face of change, how will land use decisions we make today impact the things we care about tomorrow? And what can scientists do to help plan for the future?
By collaborating with community members, CLI scientists ensure that the information they develop is timely and relevant to the needs of the people it is intended to serve. CLI shares this information with communities, planners, conservation groups, and other scientists to help develop resilient, long-term plans that preserve the natural, cultural, historic and economic resources that make a place special.
Where We Work
For the past five years, the Changing Landscapes Initiative has focused on a 15-county region in Northwestern Virginia that surrounds Shenandoah National Park and borders George Washington National Forest.
This region comprises forests, meandering rivers, rolling mountains, native grasslands, farms, and historic towns like Charlottesville and Harrisonburg. This biodiverse landscape hosts a number of charismatic plant and animal species, such as native orchids, bumblebees, and large mammals like bobcats and black bears.
The landscape in Northwestern Virginia provides opportunities for agriculture, recreation, and tourism — all of which uphold thriving local cultures and economies and create a unique sense of place. Residents and visitors alike can hike the Appalachian Trail, shop at a community farmers market, and enjoy live music at a local winery, all in one day. Yet, this region is also experiencing rapid change driven by its proximity to nearby cities like Washington, D.C. and Baltimore.
There is significant pressure for development to accommodate an increasing population. The expansion of development into historically rural and agricultural areas has already begun to impact wildlife habitat, water quality, and scenic views in some parts of the region. Overall, however, the landscape has remained ecologically rich and maintains its charming rural character..
In 2016, CLI scientists collaborated with community leaders across the region to develop a set of potential future scenarios for Northwestern Virginia. CLI then combined the scenario narratives with data to develop maps which show what each scenario could look like in 2060, from a bird's eye view.. They also completed an analysis on the impacts of land use on water quality, forest connectivity, and pollinators, such as bees, butterflies and birds.
CLI scientists are able to share these maps and ecosystem service analyses with county planners, conservation advocates and community leaders. With this information, communities can make informed decisions in order to preserve the region's rural landscape, ecosystem services and community wellbeing.
This science is now being translated into graphic visualizations, such as infographics and simulated future landscapes, that will help communities connect with the science. As a new year begins, CLI scientists hope to expand their work to other regions across North America and are actively exploring new collaborations.
The Changing Landscapes Initiative Team
Craig Fergus, Spatial Analyst and Lab Manager
Craig Fergus is a spatial analyst for the Changing Landscape Initiative and lab manager for Working Land and Seascapes. He focuses on using GIS and other tools to examine the connections between landscape patterns and functioning ecosystems. Learn more about Craig Fergus.
Tom Akre, Ph.D., Founder and Program Scientist
Tom Akre is the founder of the Changing Landscapes Initiative and the program scientist for Working Land and Seascapes. He coordinates efforts to study and conserve biodiversity and the processes that support the delicate balance of healthy, productive ecosystems in human-dominated landscapes. Learn more about Tom Akre.
Iara Lacher, Ph.D., Program Lead
Iara Lacher is a landscape ecologist and project lead with the Changing Landscapes Initiative. Her current work combines scenario planning and spatially explicit land-use models to illustrate how different land-use features may impact biodiversity and ecosystem services. Learn more about Iara Lacher.