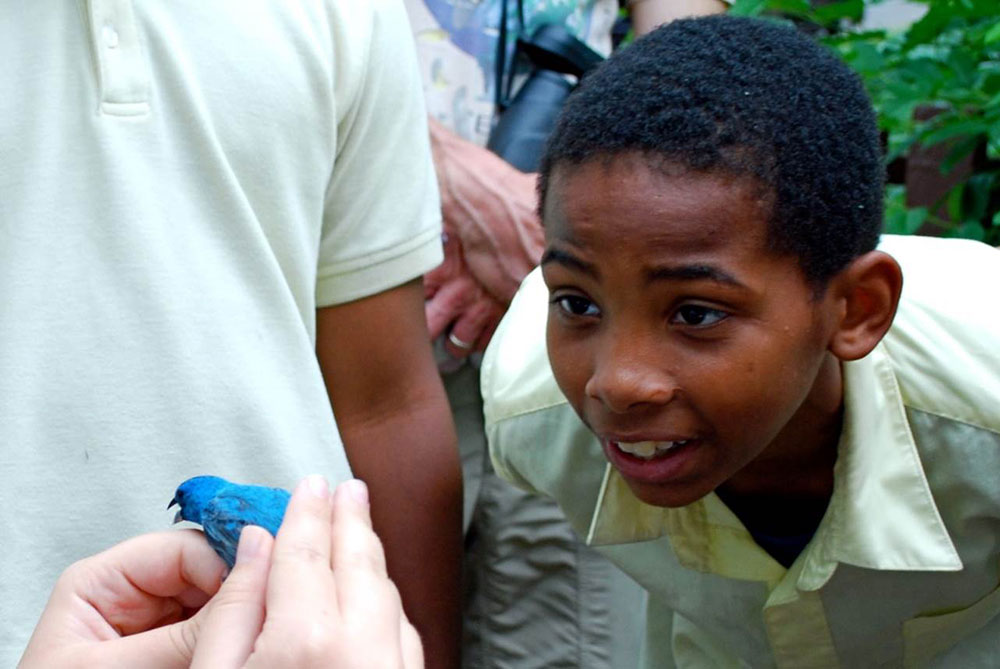 The Smithsonian Migratory Bird Center is passionate about helping the public understand the wonders of migratory birds.
Our Bridging the Americas program connects second through fourth graders in the U.S. with students in Latin America through the migratory birds that fly between their nations. More than 30,000 students from the United States, Mexico, Guatemala, Belize, El Salvador, Nicaragua, Costa Rica, Panama, the British Virgin Islands, and Ecuador have participated since 1993.
We offer an extensive collection of resources for K-12 teachers and fun activities for kids. Many resources are also available in Spanish, since many birds travel to Spanish-speaking countries: Acerca de las Aves.
We've also put a twist on our citizen science program, Neighborhood Nestwatch, taking it to underserved schools in cities. Through Urban Nestwatch, students get to learn about birds around their school and help us collect data about birds in urban environments.
We engage the broader public through events such as Bird Fest, held annually in celebration of International Migratory Bird Day, through membership in our Migratory Bird Club, and through our print and online publications.
Migratory Bird FAQ
Did you know some migratory birds fly more than 10,000 miles ONE WAY? Learn what propels these migrants each year, as well as specific issues threatening their long-term survival. Read a list of Frequently Asked Questions and fact sheets.