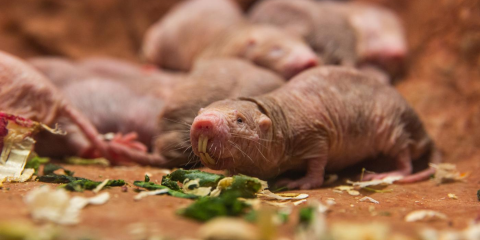 Adopt a Species to give the perfect gift to the conservationist in your life — even if the conservationist is you.
The second Naked Mole-rat Cam is now live, bringing you even more of these fascinating, nearly hairless rodents. Now, you can also start your own colony with a pair of naked mole-rat stuffed animals! Bring this Small Mammal House favorite home today.
When you symbolically adopt an animal, you support Friends of the National Zoo in its efforts to help the Smithsonian's National Zoo and Conservation Biology Institute save species.