Help Friends of the National Zoo Celebrate its 60th Anniversary!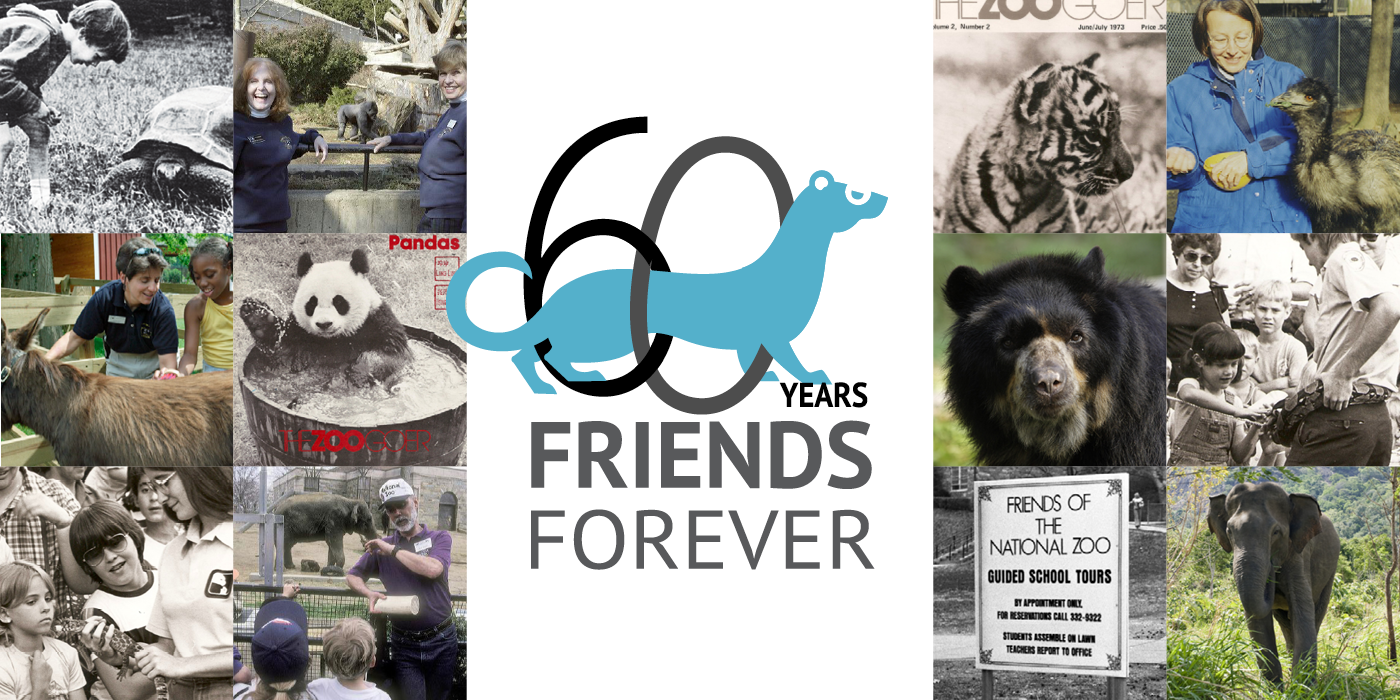 We couldn't have made it this far without you!
In 1958 Friends of the National Zoo began when a small group of D.C. residents saw tremendous value in the Zoo and wanted to help it thrive. The nonprofit organization began with a $50 check, but it didn't take long to grow. With your passion, resources, energy, and love of wildlife, Friends of the National Zoo is able to help animals both at the Zoo and across the globe.
Saving species is as much about wildlife as it is about people. In 2017, Friends of the National Zoo's educators enrolled more than 10,000 children and parents in camps and classes with the goal of inspiring thousands of future conservationists.
Every year more than 1,000 Friends of the National Zoo volunteers donate their time to care for animals and engage with Zoo visitors. In total, Zoo volunteers hold more than 1 million conversations with guests each year, sharing the Zoo's education and conservation message.
And every year, Friends of the National Zoo raises millions for the Zoo and funds for conservation and animal care projects here and around the world.
This is all happening right now—imagine what we can accomplish together in the future.
For questions and additional information, please call 202-633-2922 or contact us.
Friends of the National Zoo (FONZ) is a nonprofit organization, charitable tax ID number 52-0853312.
Did you know that your employer may match this gift?
Learn more
.