Plan Your Visit
WELCOME BACK!
We can't wait to see you. We've made several changes at the Zoo due to COVID-19. The number of visitors will be limited, and we've implemented new safety protocols, procedures and guidelines to provide a safe and great experience for our visitors, staff and animals. Please review the important information below and exhibit closures as you plan your visit. Have fun and enjoy our beautiful park!
Hours: 8 a.m. - 4 p.m. (

last admittance 3 p.m.

)

Entry Passes Required
Face Coverings Required Ages 6+ (

recommended ages 2-6

)
Entry Passes
Guests have two options for entry passes to the Zoo: Free Timed Entry Pass or Paid Parking Pass. All passes must be reserved online. Learn more about each option below, and don't forget to bring your pass with you on the day of your visit. Are you a FONZ member? See the Members section for updates about your parking benefits.

If you choose a Paid Parking Pass, you do not need additional individual tickets for each person in your car.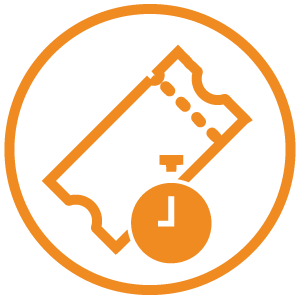 Timed Entry Pass
Free
If you plan to walk, bike, use public transportation or use a ride-share service to get the Zoo, you must have a timed entry pass for each individual in your group.
Online only, no walk-up passes will be available
All guests, including infants, must have a timed entry pass. NOTE: If you choose a Paid Parking Pass, do not also register for Free Timed Pass.
Entry times every 15 minutes (please arrive at your designated time)
Limited to six passes per reservation
Pedestrians may access the Zoo via the Connecticut Avenue (3000 Connecticut Ave, NW) entrance or the Harvard Street Bridge entrance.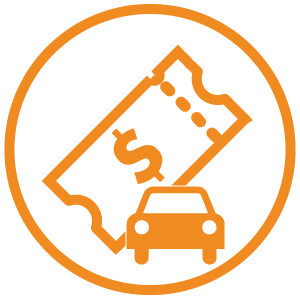 Paid Parking Pass
$30 per car
If you plan to drive and park at the Zoo, your paid parking pass covers everyone in your personal vehicle. You do not need to reserve individual timed passes for each person. If you are a FONZ member, see the Member section.
Online only, no drive-up passes will be available
Only one pass required per vehicle, covers all occupants NOTE: Please DO NOT also register for Free Timed Passes.
Entrance from 8 a.m. to 3 p.m. (Zoo closes at 4 p.m.)
All personal vehicles must enter the Zoo at the Connecticut Avenue entrance (3000 Connecticut Ave, NW).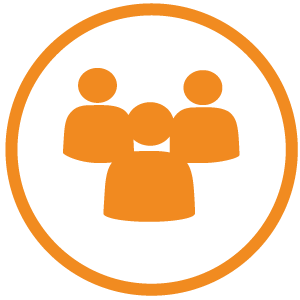 Number of Guests
For your safety, we're limiting the number of guests in the park to 5,000 per day, and utilizing timed entry passes.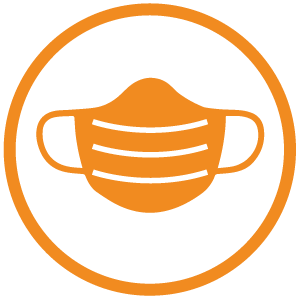 Face Coverings
Visitors ages 6 and older are required to wear face coverings (that cover the nose and mouth) during their visit, including while outside. Face coverings are also strongly recommended for visitors between the ages of 2 and 6, per CDC guidelines. All staff will wear face coverings.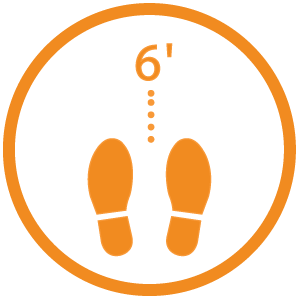 Social Distancing
Signs and markers throughout the park will help you follow safety guidelines and remind you to practice social distancing.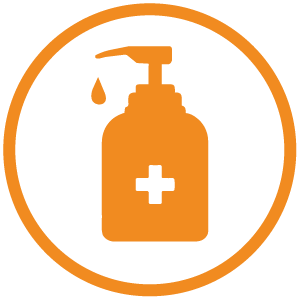 Hand-sanitizing Stations
New hand-sanitizing stations can be found throughout the park, and bathrooms are open for hand washing. Guests are also encouraged to bring their own hand sanitizer for use during the day.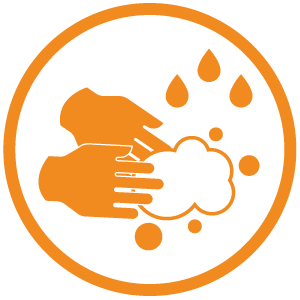 Enhanced Cleaning
Bathrooms, door handles and high-touch surfaces are being cleaned more frequently. Touch exhibits and other areas where we cannot ensure social distancing are closed.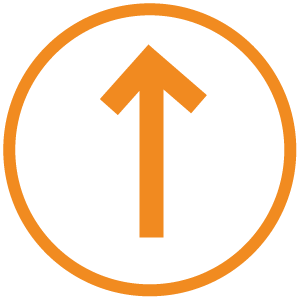 One-way Traffic
Some paths in the park now have one-way traffic to support social distancing. Additionally, some indoor exhibits and narrow paths are closed.
Zoo Guide
For everyone's safety, some areas of the Zoo are closed. We make every effort to keep this list of openings and closings up-to-date, but cannot guarantee that this information will be accurate on the day of your visit. Thank you for your understanding.
Beginning Sept. 14, 2020, Asia Trail will be closed to visitors for the scheduled repaving of walkways.
Construction is expected to last approximately six months, and the following exhibits will be closed: sloth bear, fishing cats, clouded leopards, Asian small-clawed otters, red pandas and giant pandas. Panda fans can continue to see Tian Tian, Mei Xiang and their cub on the 
Panda Cam
. Keepers are working to ensure the noise from construction does not disrupt mother and cub. If they see any signs that it bothers them, construction will move away from the Giant Panda House.
Open Exhibits
Cheetah Conservation Station
Elephant Community Center
Elephant Trails/Outpost
Great Ape House
Think Tank
Kids' Farm
Great Cats
American Trail
American Bison
Dining, Shopping & Guest Services
Visitor Center
Auntie Anne's and Carvel
Sbarro 
NEW: Elevation Burger
Food trucks
Outdoor gift shop kiosks
Bathrooms: Visitor Center, Panda Plaza, Elephant Outpost and Conservation Pavilion
Thanks for shopping with us! The money you spend at the Zoo goes to support our amazing animal and conservation programs.
Closed Exhibits & Attractions
Asia Trail, including Giant Pandas
Small Mammal House
Reptile Discovery Center
Amazonia
Speedwell Foundation Conservation Carousel
Playgrounds
Tide Pool
Guided Tours
Daily Animal Demonstrations
Frequently Asked Questions
Review the Visit FAQs for more information about planning your visit and what to expect when you arrive at the Zoo.
Park Rules
The Smithsonian's National Zoo is a wonderful place to explore, learn and have fun. These few rules help ensure an enjoyable and safe experience for all visitors.
Accessibility
The Smithsonian's National Zoo and Conservation Biology Institute is committed to providing inclusive experiences for all audiences.
Animal Adventure Guide
Follow along with this guide during your next Zoo visit. Enjoy short videos, "act it out" challenges, species stories and more.
Friends of the National Zoo Members
We can't wait to welcome you back to the Zoo! While we are looking forward to seeing you again, we are prioritizing safety for our guests, staff and animals above all else. That means that some things will be different during the reopening period, and some member benefits, including parking, will be impacted. We ask for your continued patience during these unprecedented times. For more information about FONZ memberships, please visit our frequently asked questions page. Thank you for your continued support of the Zoo. Your membership is crucial to our mission to help save species.
Member Passes and Parking
Members must reserve a Free Timed Pass or Parking Pass ahead of their visit. All ticket reservations are first come, first served.
Free parking passes are available for members but are extremely limited each day.
To access free member parking, enter your member ID when reserving your parking pass.
If free member parking passes are no longer available, there may still be parking passes for purchase.
To ensure that as many members as possible can access free member parking passes, members will be able to reserve one parking pass per week.

Please note: Due to high demand and limited supply, many free member parking passes have been claimed, and some dates have no more free passes available. New passes become available one month in advance, so continue to check for tickets as the website is automatically updated. If possible, please do not claim parking passes for days you are unsure you'll be able to visit. We'd like all members to have an equal chance to reserve a pass. Thank you so much for your understanding.
Member Benefits & Info
DINING:
Member discounts accepted at outdoor food stations—including Elevation Burger (new!)
RETAIL:
Member discounts accepted at retail kiosks throughout the park
RIDES:
Rides, such as the Speedwell Foundation Conservation Carousel, are currently closed as a safety precaution.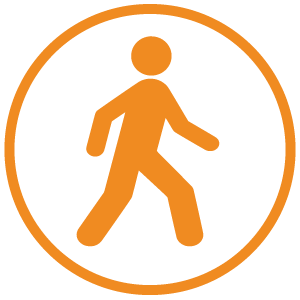 Walk, Bike or Taxi Drop Off
The Smithsonian's National Zoo is located in the heart of Washington, D.C. Two entrances are currently open to pedestrians: the main entrance at 3001 Connecticut Ave, NW, and the Harvard Street Bridge entrance.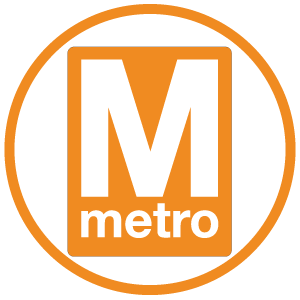 Public Transportation
Both Metro Bus and Metro Rail have stops within walking distance of the Zoo's main pedestrian entrance at 3000 Connecticut Ave., NW. The Washington Metropolitan Area Transit Authority (WMATA) Trip Planner is a great tool to use.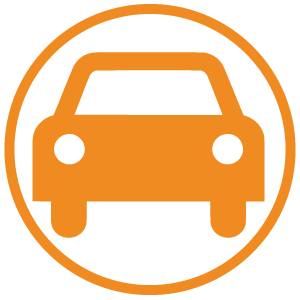 Driving and Parking at the Zoo
If you plan to drive and park at the Zoo, you must reserve a Paid Parking Pass online before your visit. Parking is available for a flat rate of $30, and spaces are extremely limited. All cars must enter through the main vehicle entrance at 3001 Connecticut Ave, NW
COVID-19 is an extremely contagious disease that is believed to mainly spread from person-to-person contact. The Smithsonian is doing its part to mitigate transmission intensity, and we ask you, our visitors to do the same and help us reduce the spread of COVID-19. You must follow all posted instructions while visiting the Smithsonian, including instructions about wearing face coverings and social distancing. Despite these measures, the risk of contracting COVID-19 could increase by visiting the Smithsonian. By visiting the Smithsonian, you voluntarily assume all risks related to exposure to COVID-19.
The Smithsonian reserves the right to modify its hours of operations, capacity, or visitor guidelines as circumstances require, and to deny entry or access to any person who fails to follow these guidelines or whose conduct puts Smithsonian staff, visitors, animals, or property at risk.