Giant Pandas Land Safely in China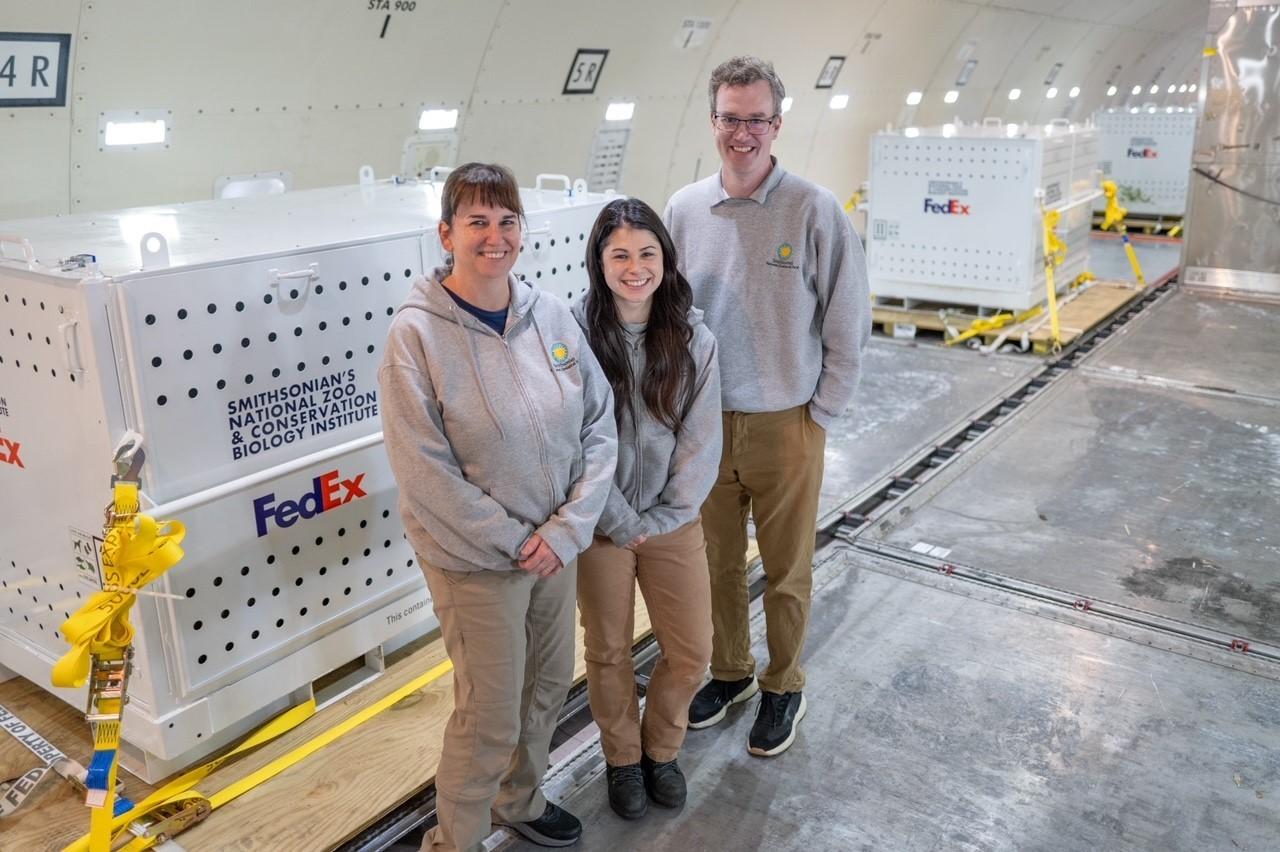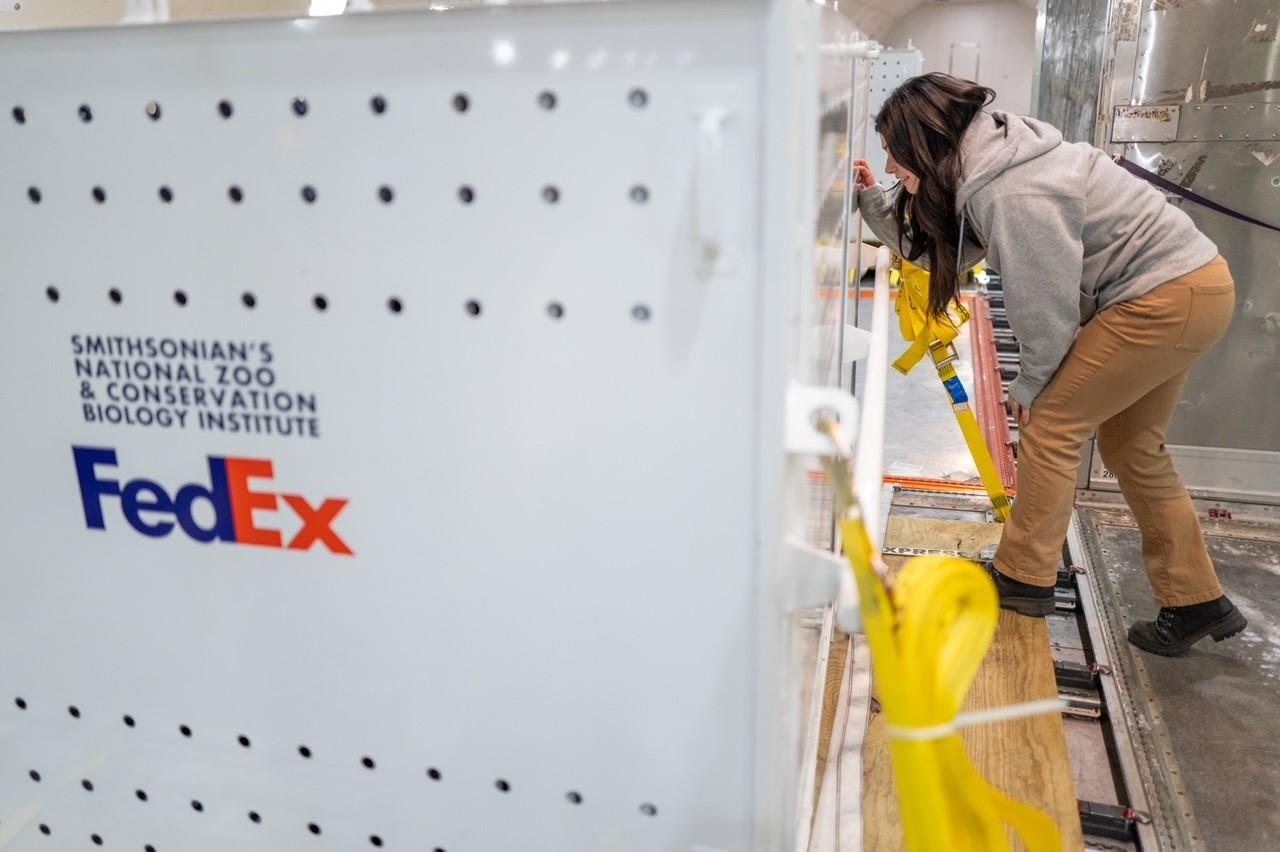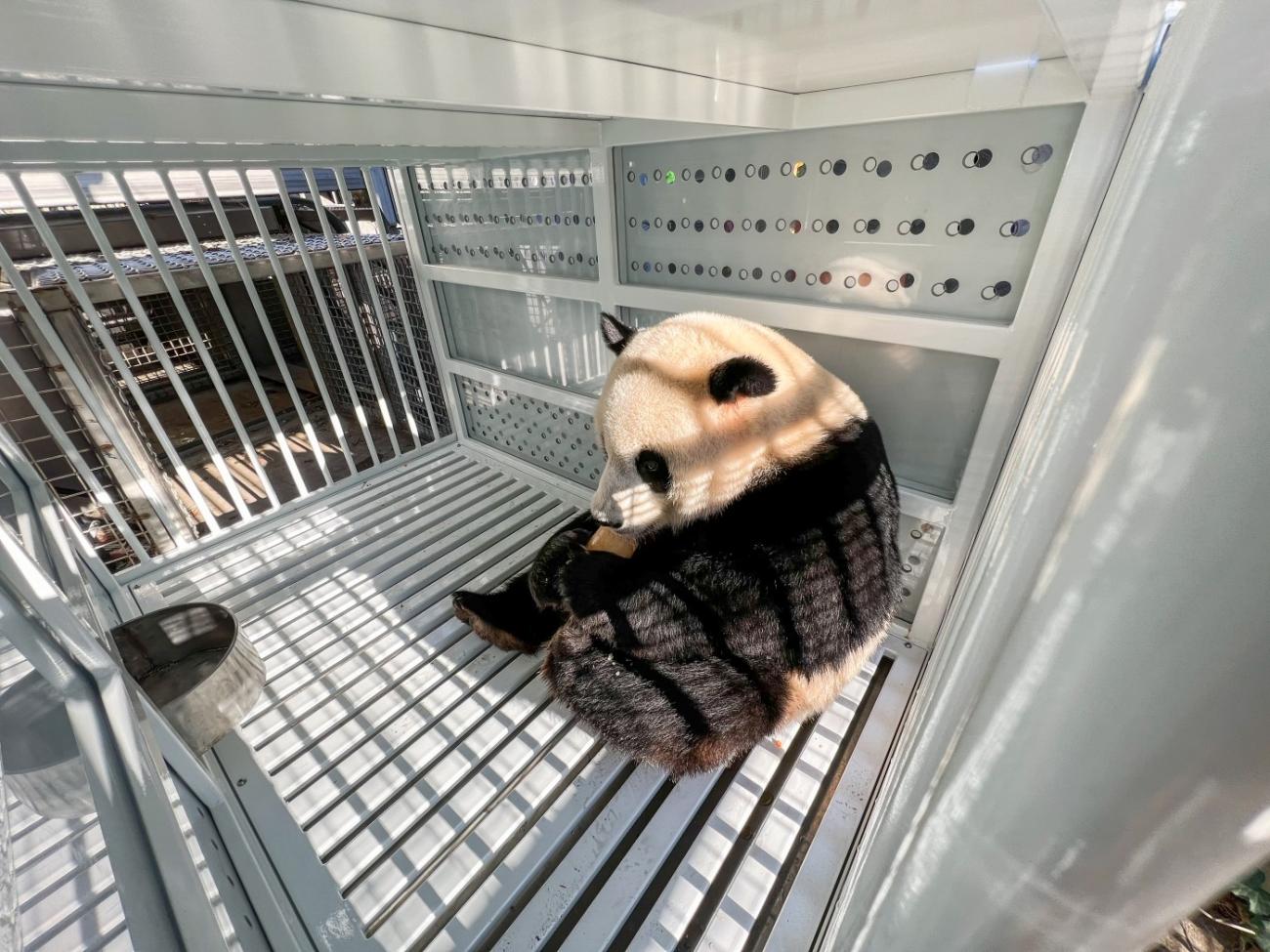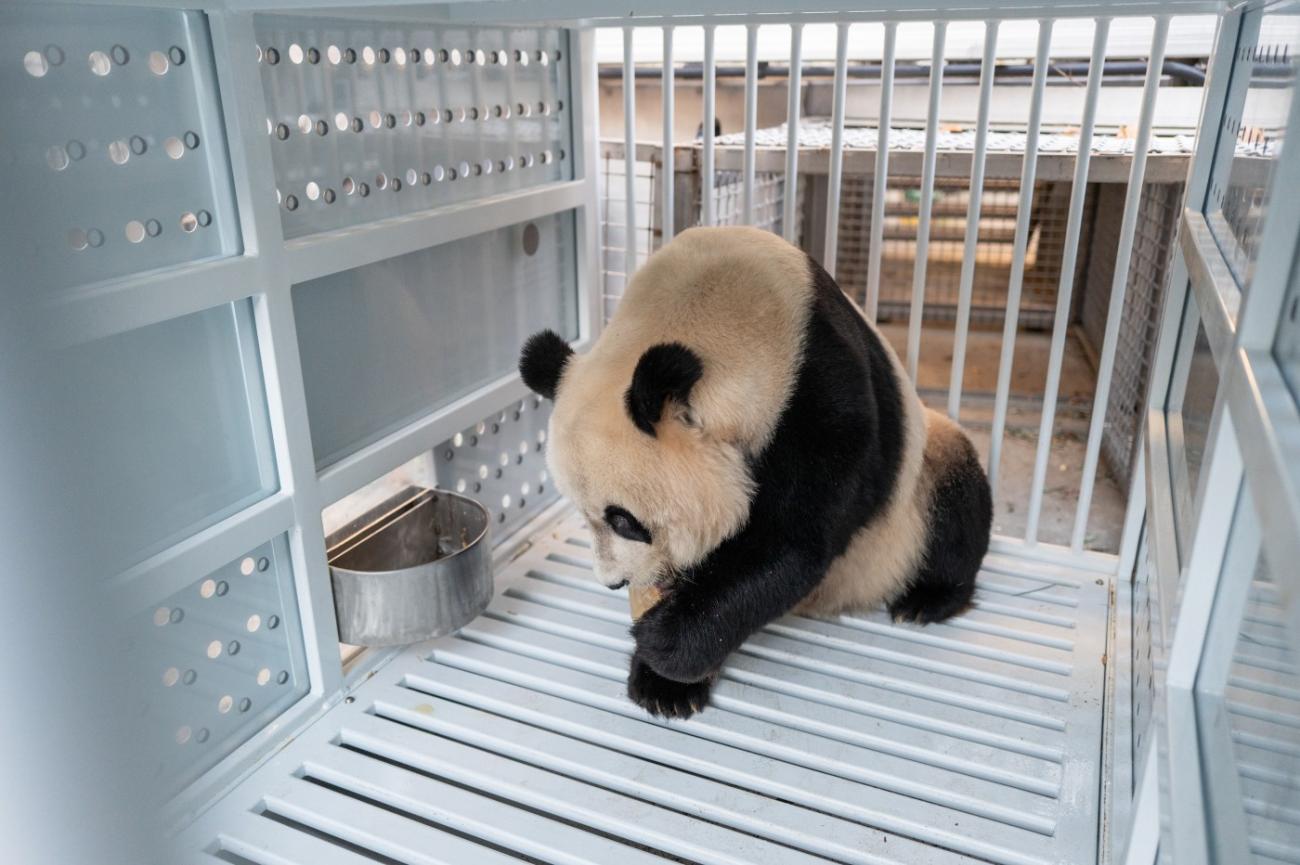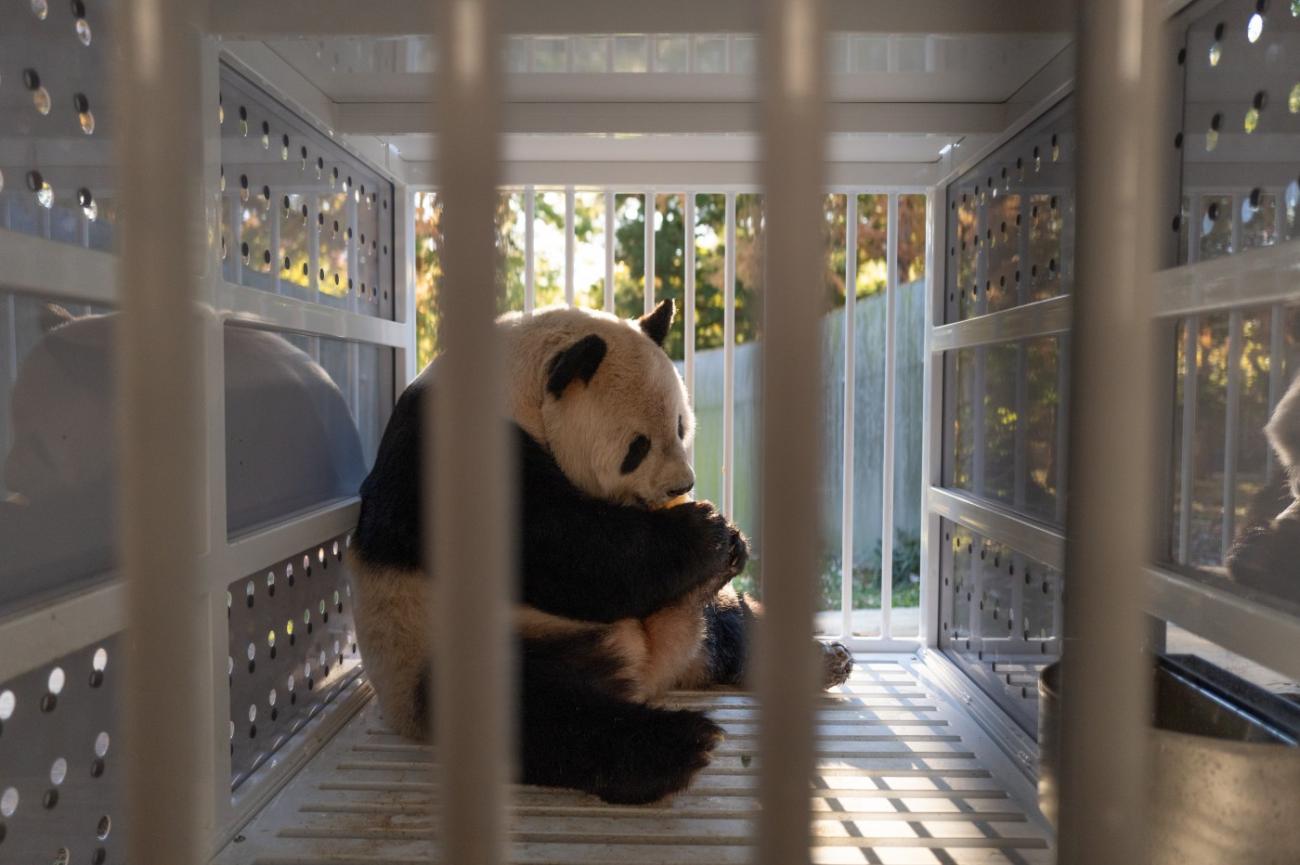 Giant pandas Tian Tian, Mei Xiang and Xiao Qi Ji began their journey to China Nov. 8. At 9:31 a.m. EST, the departed the Smithsonian's National Zoo and Conservation Biology Institute for Dulles International Airport in northern Virginia where they boarded a dedicated and custom-decaled FedEx Panda Express Boeing 777F aircraft. 
The trans-Pacific flight from Washington, D.C., to Chengdu, China, included a brief refueling stop in Anchorage, Alaska. After a long flight with plenty of bamboo, they touched down at Chengdu Shuangliu International Airport at 11:23 p.m. China Standard Time and arrived at the gate at 11:30 p.m. Special thanks to our partners at FedEx for transporting our 'Very Important Pandas' in style! 
At the airport, the pandas were safely unloaded in their specialized travel crates. Our veterinarian shared this video of the pandas disembarking. The pandas' new keepers from the China Conservation and Research Center for the Giant Panda met them on the tarmac and drove them to ShenShuPing Campus in Wolong. Our animal care team will stay for a few days as the pandas get settled.
Millions have connected with and grown up loving Mei Xiang, Tian Tian and their cubs by visiting us in Washington, D.C., and watching our Giant Panda Cam. Caring for one animal and its future is the beginning of caring more deeply for the natural world and our place in it. Although this farewell is bittersweet, we must celebrate these bears and their impact on our understanding, care and conservation of giant pandas.
Thank you for following our #PandaStory. We are grateful for your decades of support.