Newsroom
Phone: 202-633-3055
Email: ZooSCBICommunications@si.edu
Welcome to the newsroom for the Smithsonian's National Zoo and Conservation Biology Institute. If you are a reporter and would like to arrange an interview or get more information on the Zoo's animals and conservation science research, or request photos or video, please contact the communications team to facilitate your request. Before calling to discuss stories on some of the most-covered topics, media are encouraged to look over online resources for details on the Zoo's giant pandas, Asian elephants, and the Smithsonian Conservation Biology Institute.
To be added to the Zoo's press release distribution list, please fill out the contact form on the right side of this page and use the subject line: "add to distribution list."
Each press release includes related photos and videos. See below.
Press Releases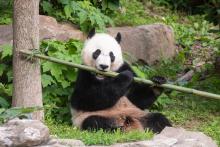 Giant panda Bei Bei will depart the Smithsonian's National Zoo for China Tuesday, Nov. 19.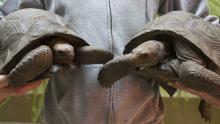 The newest residents at Reptile Discovery Center are in no rush to grow up. The two 5-year-old Aldabra tortoises debuted in late September.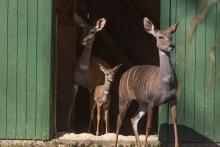 Cheetah Conservation Station keepers at the Smithsonian's National Zoo are mourning the loss of a female lesser kudu named Shirley, who died Sept. 28 following complications during the birthing...
Zoo News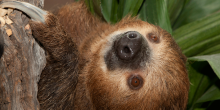 Can sloth swim? What do they eat? And why are they so slow? Impress your friends and ace your next online quiz with these fun facts about sloths to celebrate International Sloth Day on Oct. 20.
Get the answers to frequently asked questions about giant panda Bei Bei's departure from the Smithsonian's National Zoo.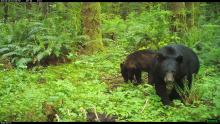 In September 2019, the Smithsonian Conservation Biology Institute's Conservation Ecology Center launched Snapshot USA, a nationwide camera trap...