Newsroom
Phone: 202-633-3055
Email: ZooSCBICommunications@si.edu
Welcome to the newsroom for the Smithsonian's National Zoo and Conservation Biology Institute. If you are a reporter and would like to arrange an interview or get more information on the Zoo's animals and conservation science research, or request photos or video, please contact the communications team to facilitate your request. Before calling to discuss stories on some of the most-covered topics, media are encouraged to look over online resources for details on the Zoo's giant pandas, Asian elephants, and the Smithsonian Conservation Biology Institute.
To be added to the Zoo's press release distribution list, please fill out the contact form on the right side of this page and use the subject line: "add to distribution list."
Each press release includes related photos and videos. See below.
Press Releases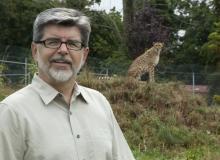 David E. Wildt, renowned scientist and conservationist died at his home on January 15, 2020.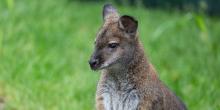 Although we are on the other side of the world, the Smithsonian's National Zoo and Conservation Biology Institute, is committed to protecting species and their habitats, and supporting our fellow...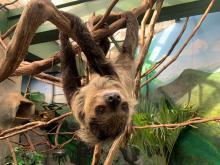 The Small Mammal House has a new resident worth slowing down for: Athena, a 1½-year-old female two-toed sloth.
Zoo News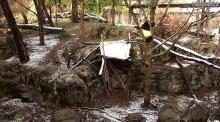 Mei Xiang and Tian Tian have been having some adventures around the David M. Rubenstein Family Giant Panda Habitat!
Walking through the forests of Guam the sound is arresting, because it's silent. But the loud whistle of the Guam rail is returning to the forests of nearby islands, nearly 40 years after the bird...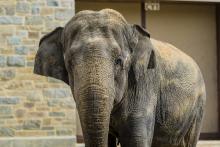 As the Smithsonian's National Zoo rang in the new year, the elephant team celebrated another revolution around the sun for (now) 45-year-old female Asian elephant, Shanthi.