Newsroom
Phone: 202-633-3055
Email: ZooSCBICommunications@si.edu
Welcome to the newsroom for the Smithsonian's National Zoo and Conservation Biology Institute. If you are a reporter and would like to arrange an interview or get more information on the Zoo's animals and conservation science research, or request photos or video, please contact the communications team to facilitate your request. Before calling to discuss stories on some of the most-covered topics, media are encouraged to look over online resources for details on the Zoo's giant pandas, Asian elephants and the Smithsonian Conservation Biology Institute.
To be added to the Zoo's press release distribution list, please fill out the contact form on the right side of this page and use the subject line: "add to distribution list."
Each press release includes related photos and videos. See below.
Press Releases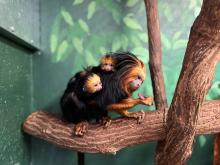 For the first time in 16 years, Smithsonian's National Zoo is celebrating the birth of golden-headed lion tamarin twins.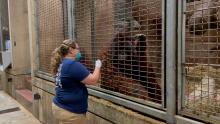 The lions and tigers who tested presumptive positive for COVID-19 the week of Sept. 13 are recovering well. All are behaving, eating and drinking normally. Zoo animal care staff also administered the...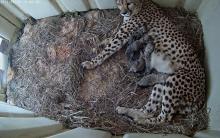 Carnivore keepers at the Smithsonian Conservation Biology Institute in Front Royal, Virginia, welcomed a litter of five cheetah cubs today.
Zoo News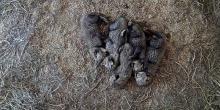 Rosalie's cubs are 1 week old today and there's only good news to report: they're adorable, fat and happy.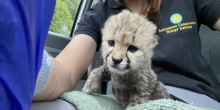 On Sunday, Oct. 3, a 2-week-old male cheetah cub was transferred to Wildlife Safari in Winston, Oregon, and introduced to his foster cheetah family. Get the full story from cheetah reproductive...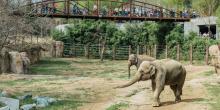 Raise your trunks for the world's largest land mammal: the elephant! Find out how animal keeper, Rebecca Riley, cares for Smithsonian's National Zoo's Asian elephant herd.