Newsroom
Phone: 202-633-3055
Email: ZooSCBICommunications@si.edu
Welcome to the newsroom for the Smithsonian's National Zoo and Conservation Biology Institute. If you are a reporter and would like to arrange an interview or get more information on the Zoo's animals and conservation science research, or request photos or video, please contact the communications team to facilitate your request. Before calling to discuss stories on some of the most-covered topics, media are encouraged to look over online resources for details on the Zoo's giant pandas, Asian elephants, and the Smithsonian Conservation Biology Institute.
To be added to the Zoo's press release distribution list, please fill out the contact form on the right side of this page and use the subject line: "add to distribution list."
Press Releases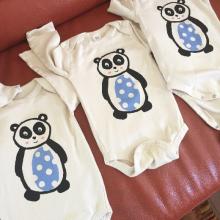 Smithsonian's National Zoo visitors will have the opportunity to find gifts for family and friends at GRUMP, a European-style...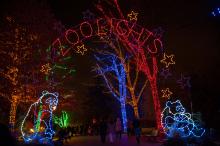 ZooLights, powered by Pepco, is bigger and brighter than ever this season! Celebrate the holidays at this annual free lights festival at the Zoo.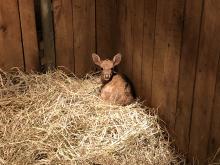 The Smithsonian Conservation Biology Institute in Front Royal, Virginia, welcomed a new fawn to its herd of endangered Eld's deer Oct. 26.
Animal News
What sounds does an infant orangutan make? Primate keeper Erin Stromberg filmed the Smithsonian's National Zoo's 2-year-old Bornean orangutan Redd as he pleaded with his mother to share her food. Get...
Cheetah Conservation Station keepers are celebrating a dama gazelle baby boom! Two young calves, Gustav and Amaya, recently made their debut. Learn all about the newest members of our herd from...
Read the latest update on six-month-old western lowland gorilla infant Moke.