Newsroom
Phone: 202-633-3055
Email: ZooSCBICommunications@si.edu
Welcome to the newsroom for the Smithsonian's National Zoo and Conservation Biology Institute. If you are a reporter and would like to arrange an interview or get more information on the Zoo's animals and conservation science research, or request photos or video, please contact the communications team to facilitate your request. Before calling to discuss stories on some of the most-covered topics, media are encouraged to look over online resources for details on the Zoo's giant pandas, Asian elephants, and the Smithsonian Conservation Biology Institute.
To be added to the Zoo's press release distribution list, please fill out the contact form on the right side of this page and use the subject line: "add to distribution list."
Each press release includes related photos and videos. See below.
Press Releases
Smithsonian's National Zoo staff will be available to discuss the recent giant panda cub birth.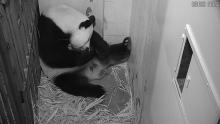 Giant panda Mei Xiang (may-SHONG) gave birth to a cub at Smithsonian's National Zoo today, Aug. 21 at 6:35 p.m.
A new genomic study ranks the potential of the SARS-CoV-2 spike protein to bind to the ACE2 receptor site in 410 vertebrate animals. Old World primates and great apes, which have identical amino...
Zoo News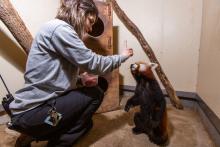 Animal keeper Mariel Lally shares the fluffy scoop on caring for red pandas, Zoo Guardians' September Animal of the Month!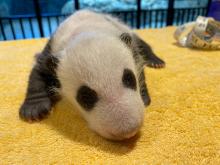 Our giant panda cub has reached a big milestone—today marks one month since its birth Aug. 21. Over the weekend, Mei Xiang left the den, and an opportunity arose to conduct the cub's first veterinary...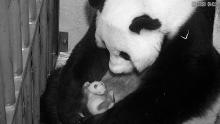 Guess who is four weeks old today! After 28 days of devoted care from mother Mei Xiang, our giant panda cub is growing into the species' signature "plump."