Name the Kiwi Chick!
Thank you to all those who submitted suggestions and voted to name the Smithsonian Conservation Biology Institute's female kiwi chick. The results are in, and the kiwi's name is Whetu, which is 
Māori

for star!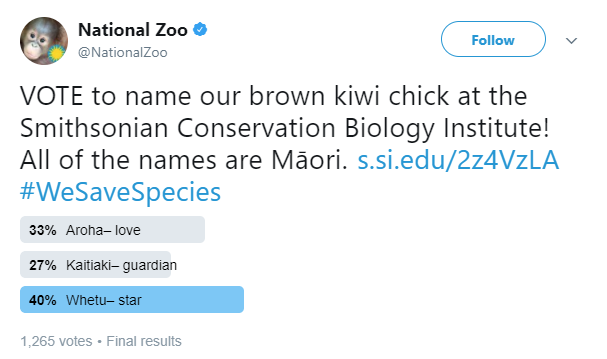 About the Kiwi Chick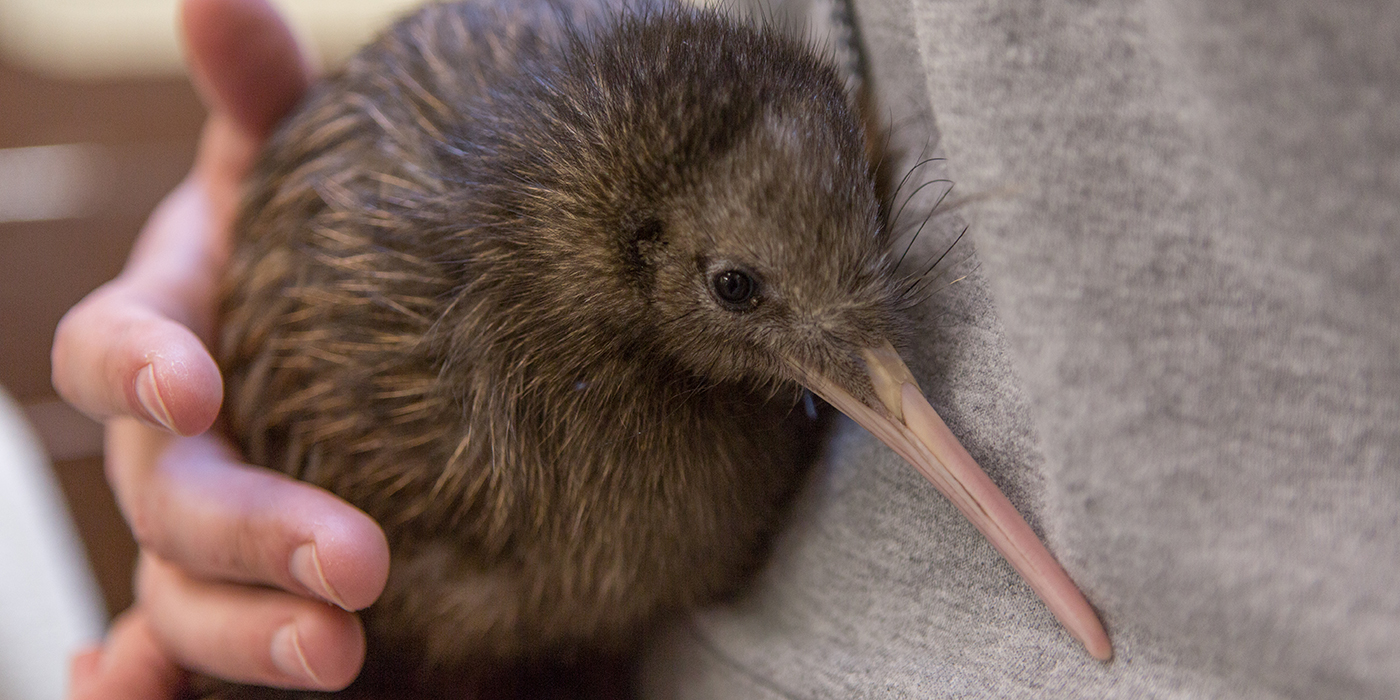 The kiwi chick hatched overnight between July 29 and 30, and is the first female offspring from her parents Ngati Hine Tahi and Ngati Hine Rua. According to keepers, she is calm and laid-back, but she could become more cautious as she grows. Her favorite food appears to be mealworms, but she readily eats all of her food and has almost tripled her weight in three months. Because kiwi are nocturnal, she sleeps during the day and does not interact with keepers much outside of routine health checks and weigh-ins.
The kiwi chick's parents arrived at the Smithsonian Conservation Biology Institute in 2010 and were gifts from New Zealand. Kiwi are sacred to the Maori people in New Zealand and are the country's national animal. All three of her parents' male offspring living at SCBI have Maori names. Their names are Kaha, which means "joy," Hari which means "strong" and Kake which means "to overcome."
Brown kiwi are endangered due to non-native predators introduced by humans. They lay the second-largest eggs for body size of any bird—an average of 15 to 20 percent of the female's body weight. In 1975, the Zoo became the first facility to hatch a brown kiwi outside of New Zealand. SCBI has hatched six kiwi eggs since 2012. The chicks hatched there will help create a self-sustaining and genetically diverse population in human care.
Name the Kiwi Chick Submission Form