About the Center for Species Survival
About the Center for Species Survival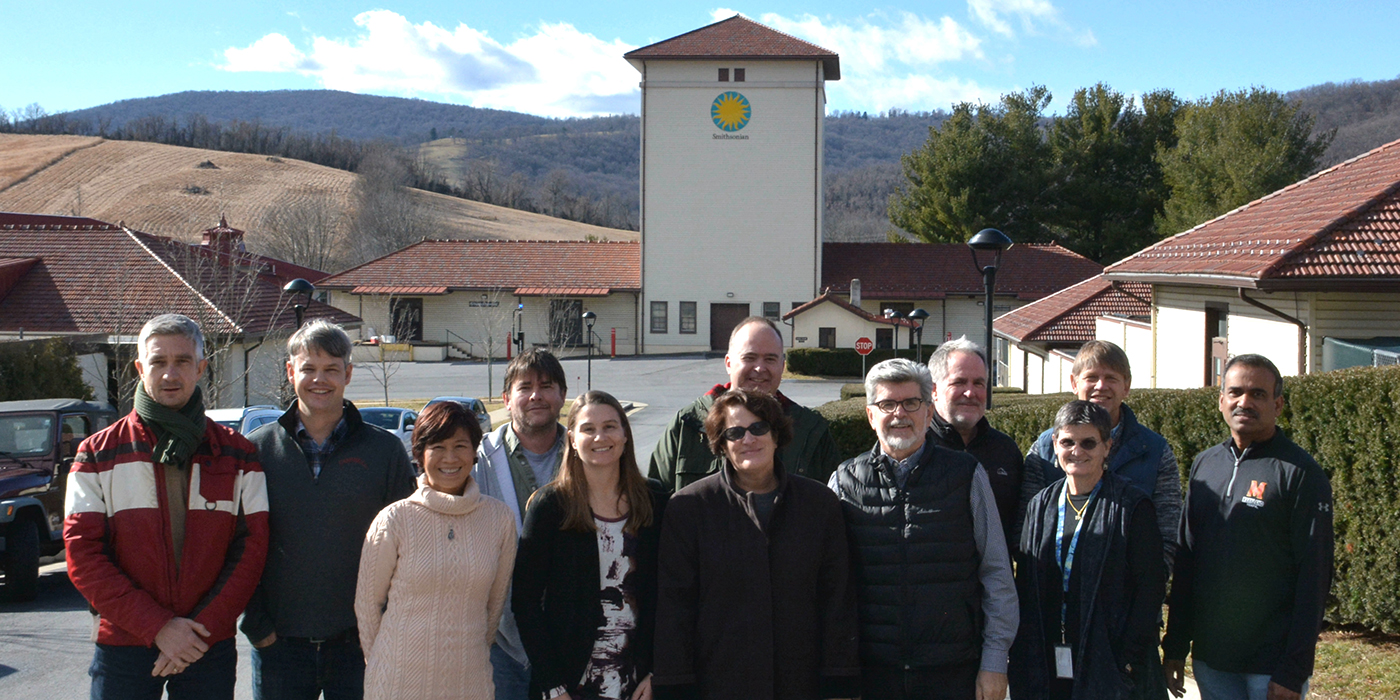 ​The Center for Species Survival (CSS) is a collaborative group of scientists and animal care professionals that conducts basic and applied research, especially in the fields of reproductive and welfare sciences, and animal and biomaterials management, to understand biological mysteries and implement practical solutions to help rare species survive. Since 1983, CSS scientists have pioneered innovative approaches to solve wildlife conservation problems around the world, with the goal of avoiding extinction and creating methods to sustain viable wildlife populations—for zoos and the wild.
The Need
There has never been a greater need for species-based research to enhance knowledge, reproductive success and management of rare species—in zoos and in nature. More than 23 percent of mammals, 12 percent of birds, 4 percent of reptiles and 32 percent of amphibians are listed as "threatened" by the IUCN-World Conservation Union. For the vast majority of species, there is little or no information about their most fundamental biology—absolutely essential information for developing sound programs to preserve species and their habitats. The plans that the U.S. Fish & Wildlife Service prepared under the Endangered Species Act call for a myriad of management actions (including captive breeding) to achieve recovery and allow delisting. Zoos are challenged in effectively managing sustainable captive (ex situ) populations as genetic reservoirs, in part due to a lack of space, too few animals and too few scientists. For some species, too little is known to ensure consistent breeding to maintain healthy populations or allow reintroduction. Without action, some rare species are at high risk, including for extinction.
Who We Are
Part of the Smithsonian Conservation Biology Institute, the Center for Species Survival is comprised of the Department of Reproductive Sciences and the Department of Animal Programs. Established in 1983, the Center boasts a team of 30 staff scientists, post-doctoral fellows, graduate students and technicians. CSS scientists, animal experts and facilities staff work to understand, propagate and manage some of the world's rarest species and genotypes. We accomplish this by consistently increasing knowledge through scientific studies, and then applying the resulting information to best practices for animal care, breeding, management and conservation. A major asset is the Smithsonian's National Zoo and Conservation Biology Institute's 3,200 acres dedicated to species and habitat conservation and located in the foothills of the Blue Ridge Mountains near Front Royal, Virginia. This site is unique in its highly specialized facilities and staff who are world experts in studying, breeding and managing endangered species.
Our Achievements
We use modern tools in diverse scientific disciplines to generate and then integrate new information to help stabilize and recover endangered animal populations. Department of Reproductive Sciences staff are specialized in reproductive physiology, cryobiology, endocrinology, gonad/gamete/embryo/molecular biology and the tools associated with assisted reproduction. Our success also comes from having appropriate partners and a worldwide network of collaborators from conservation organizations, universities, zoos and governmental agencies. Because of a focus on rare species and because of its renowned specialists and facilities, CSS also offers valuable training opportunities that help produce the next generation of scientific professionals.
We have developed cryopreservation methods and genome banks that preserve rare and endangered species.
We have pioneered wildlife reproduction research examining: the relationship between lost gene diversity and sperm health; the prevalence and impact of 'teratospermia' (malformed sperm production); the impact of aging on female fertility and oocyte quality.
We developed noninvasive hormone monitoring methods to understand wildlife reproduction and stress. 
More than 60 mammal, bird, fish and coral species have benefited from our research, which has been published in more than 500 peer-reviewed publications and 75 book chapters.
We have hosted 38 post-doctoral fellows, 90 graduate students, 40 visiting scientists and trained 500 interns in laboratory and field science.