Nov. 03, 2017
What is the secret ingredient to saving species? Collaboration! Smithsonian's National Zoo and Conservation Biology Institute animal care staff recently traveled to India, where they are training colleagues on best practices in animal care, husbandry and veterinary medicine. Sharing knowledge and expertise is key to making a difference, says SCBI reproductive physiologist Budhan Pukazhenthi, who traveled to India in September alongside the Zoo's curator of Asian elephants Tony Barthel and veterinarian Jessica Siegal-Willott.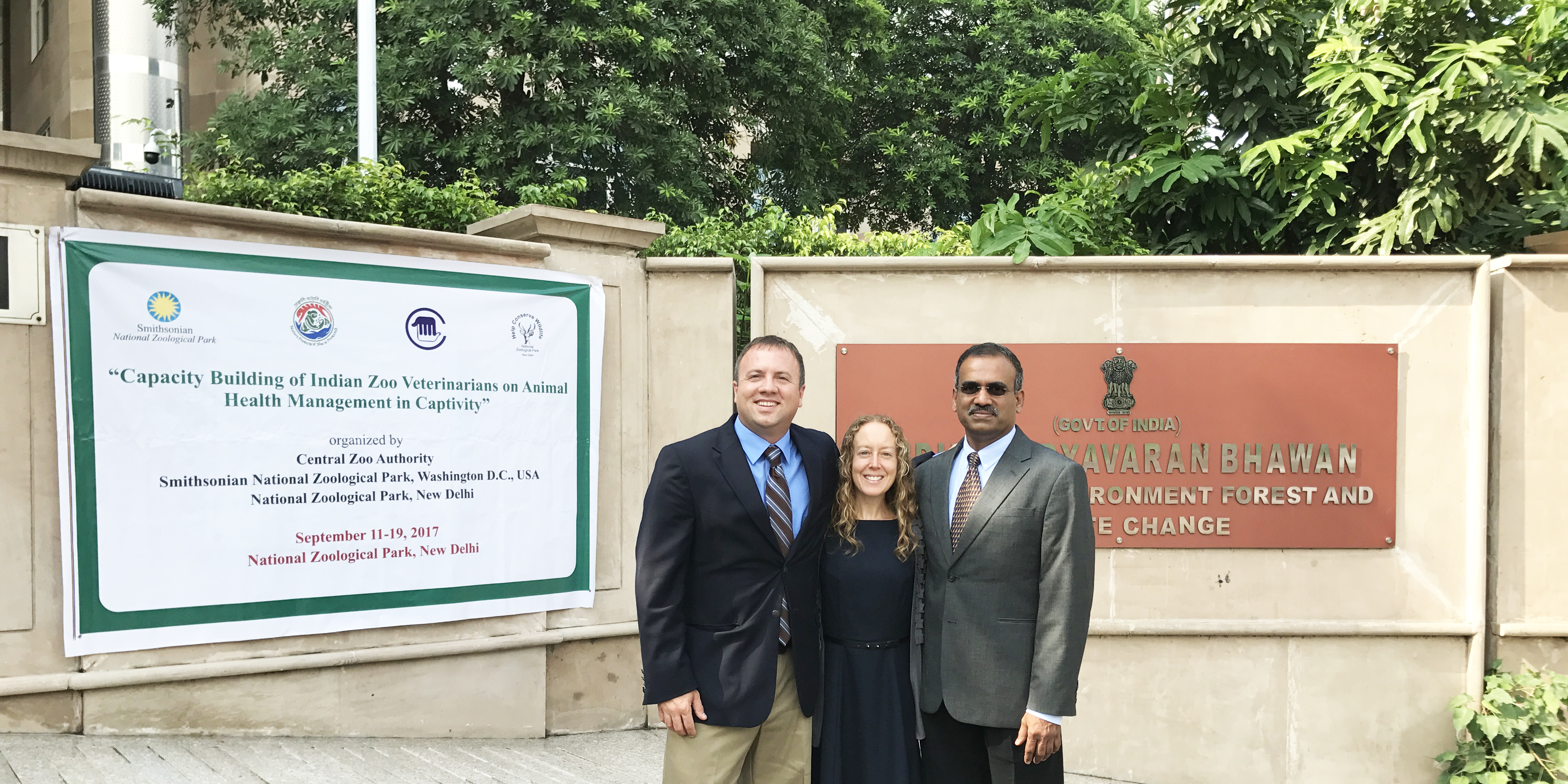 Why is partnering with Indian zoos important to the Smithsonian's National Zoo?
India is a biodiversity treasure trove. The best way for us to understand the challenges endangered species face and ensure they have a place in their native habitats is to build relationships with in situ colleagues who work with these animals every day. Indian zoos are home to a variety of endangered species, many of which are native to the region. Therefore, strengthening their veterinary care, husbandry, nutrition and conservation breeding programs is a priority for them as well as for the Indian government.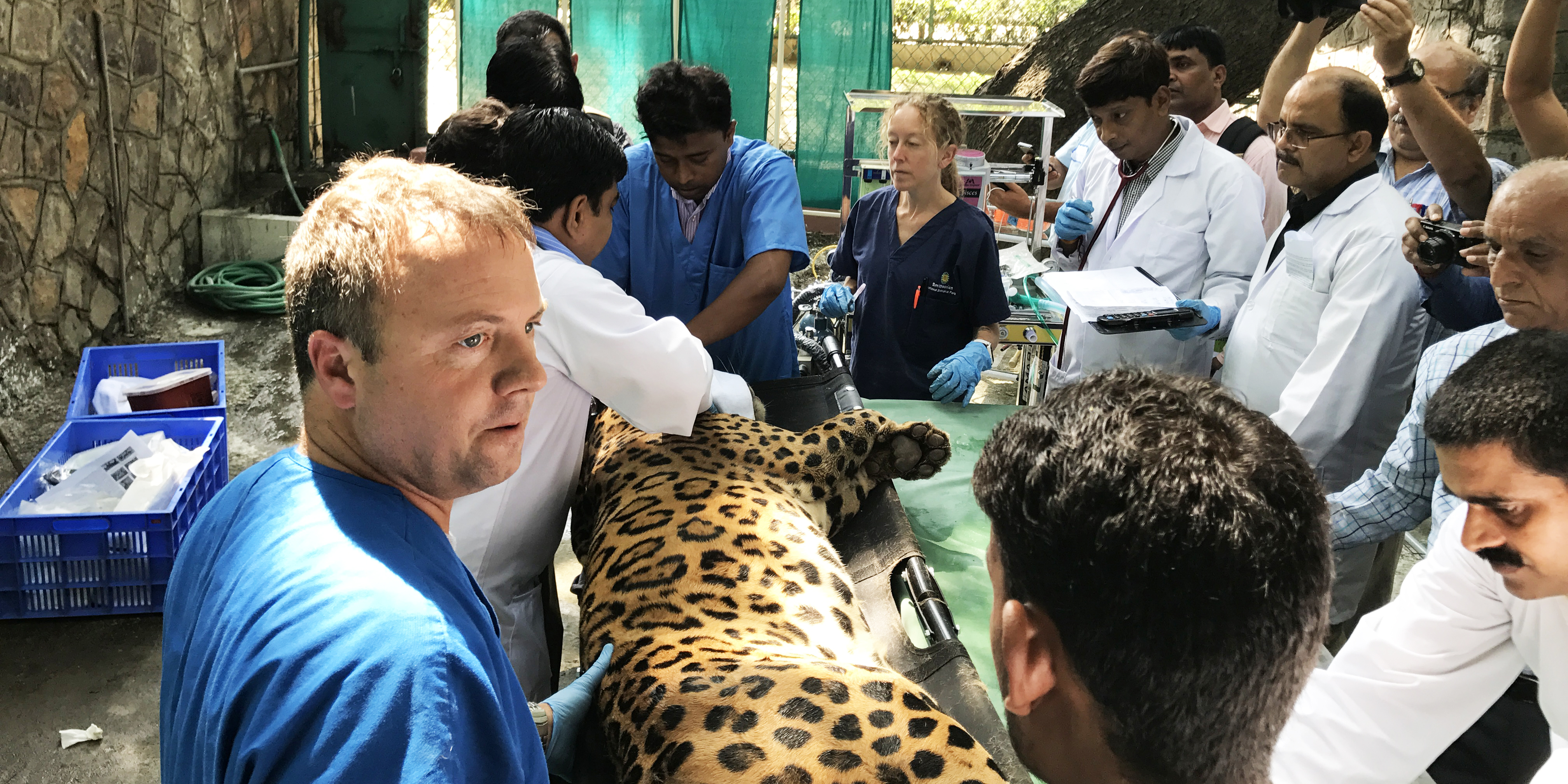 How did this collaboration come about?
The Smithsonian's National Zoo and Conservation Biology Institute works with animal care professionals in more than 25 countries around the globe. We are well-positioned to train our colleagues in animal management best practices and provide them with the tools, knowledge and infrastructure needed to excel in the conservation field.
In March 2016, Zoo director Dennis Kelly and member secretary of Central Zoo Authority of India D.N. Singh signed a memorandum of understanding to launch a professional animal management training program. Everyone is involved—from zoo directors to veterinarians, from biologists to keepers. Collaboration opportunities like this are a win-win for everyone because the more we can build our network and share information, the bigger a difference we can all make for animals in the wild.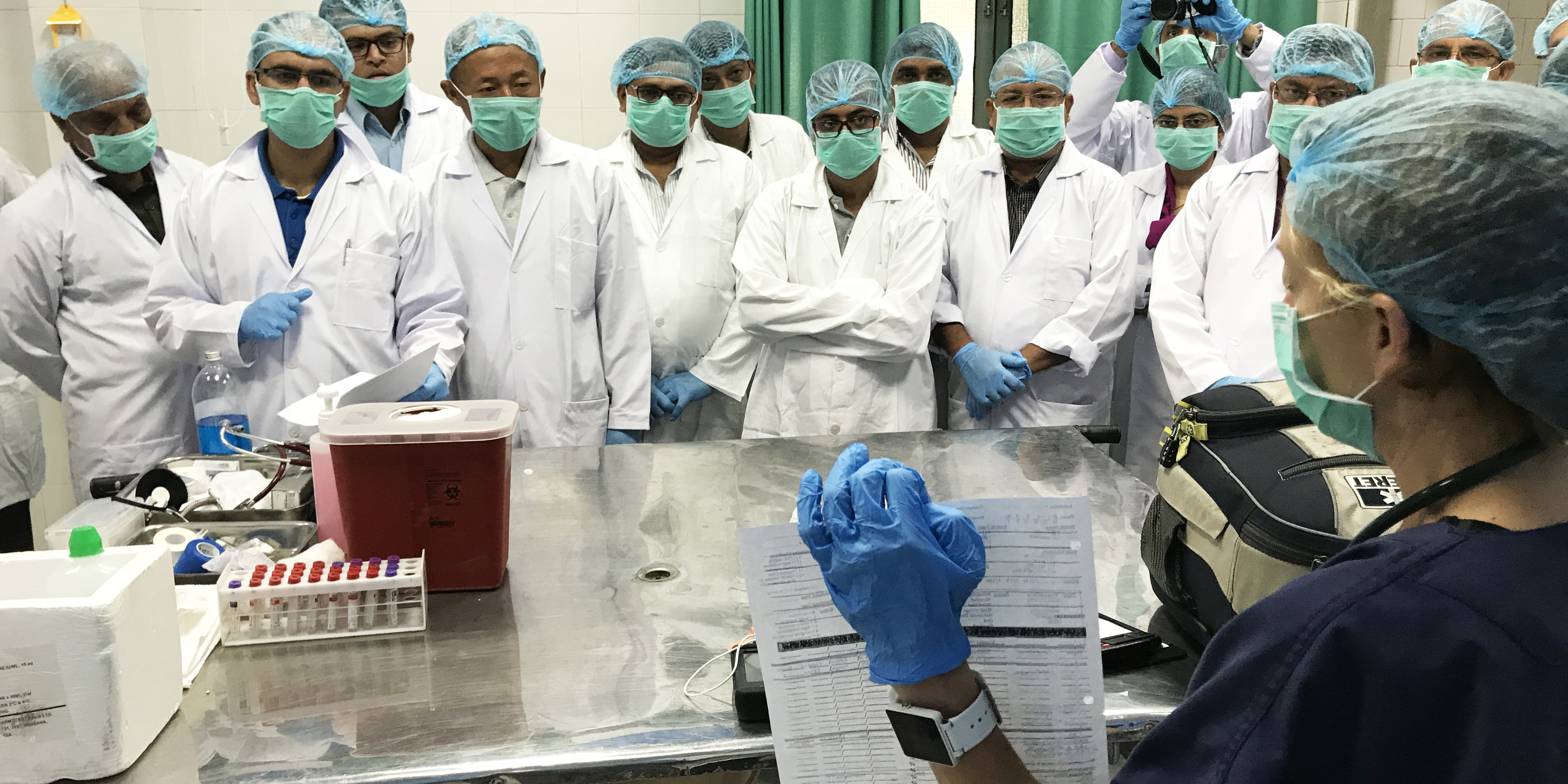 What are Zoo scientists teaching colleagues?
We are conducting training courses at National Zoo (Delhi), Sri Chamarajendra Zoological Gardens (Mysore), Bannerghatta Zoo (Mysore) and Arignar Anna Zoological Park (Tamilnadu). Zoo veterinarians teach the nuances of diagnostics, medicine, preventative medicine and anesthesia; our animal care staff talk about best husbandry practices, nutrition and the importance of enrichment and training to animal health and well-being; biologists explain the aspects of conservation breeding; and directors discuss administration.
We recently conducted a training program focused on administering anesthesia to zoo cats, such as jaguars, jungle cats and tigers. Specifically, we taught them how to safely anesthetize wild animals and the pros and cons related to anesthetic medications.
Animal care is not only critical to animals in human care, but also to those in the wild. Several of the veterinarians we trained are responsible for the care of free-ranging animals that live in adjacent national parks. Ultimately, studying the biology, physiology and reproduction of these animals will help our colleagues better understand what these animals need to survive and thrive.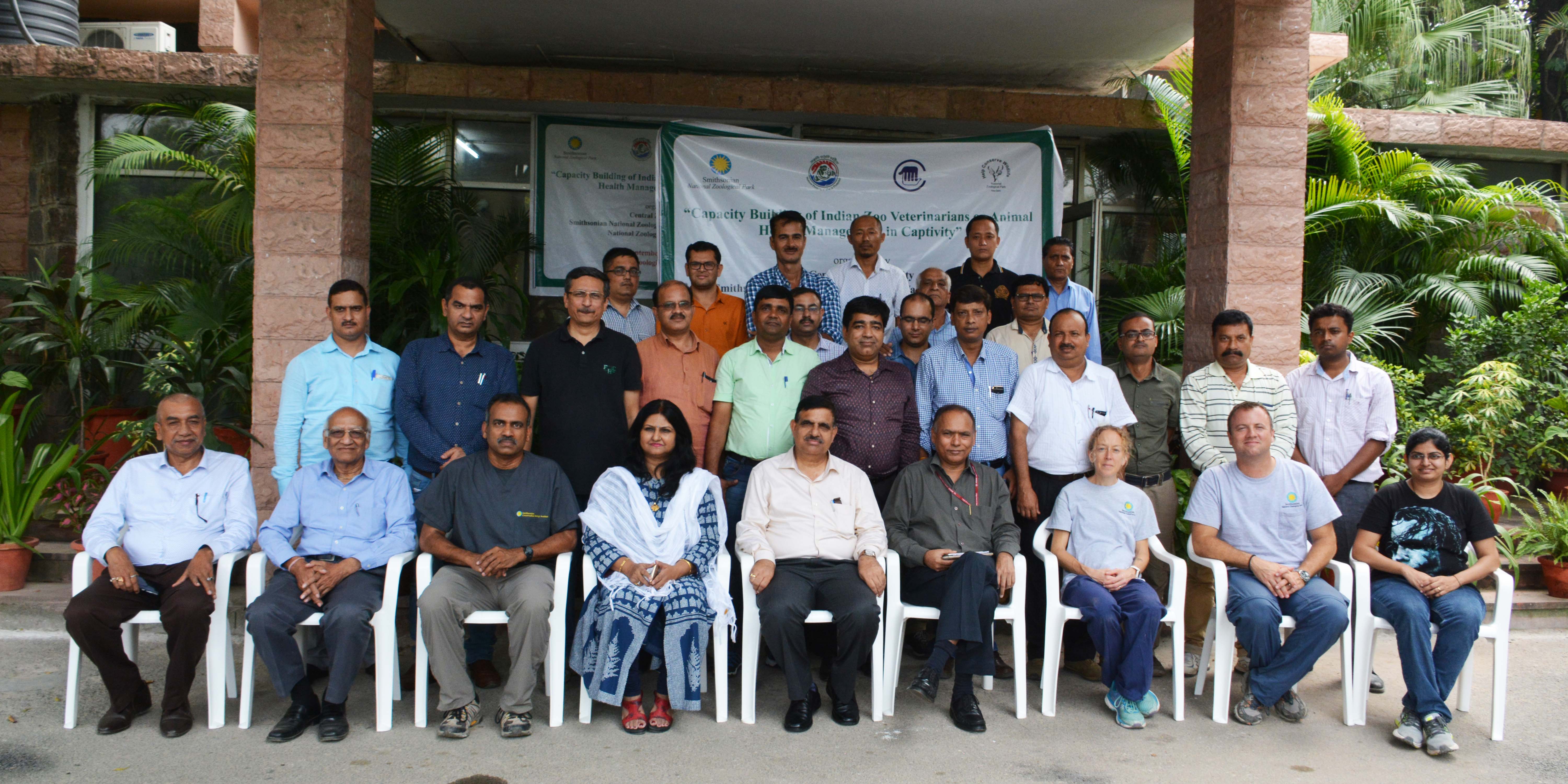 What is the future of this collaboration?
Up to this point, our focus has been largely on cats. Upcoming training programs will branch out to include ungulates (hooved mammals), birds and reptiles. Eventually, we would like to also include Asian elephants and rhinoceroses, both of which are critically endangered.
This article appears in the November 2017 issue of National Zoo News.