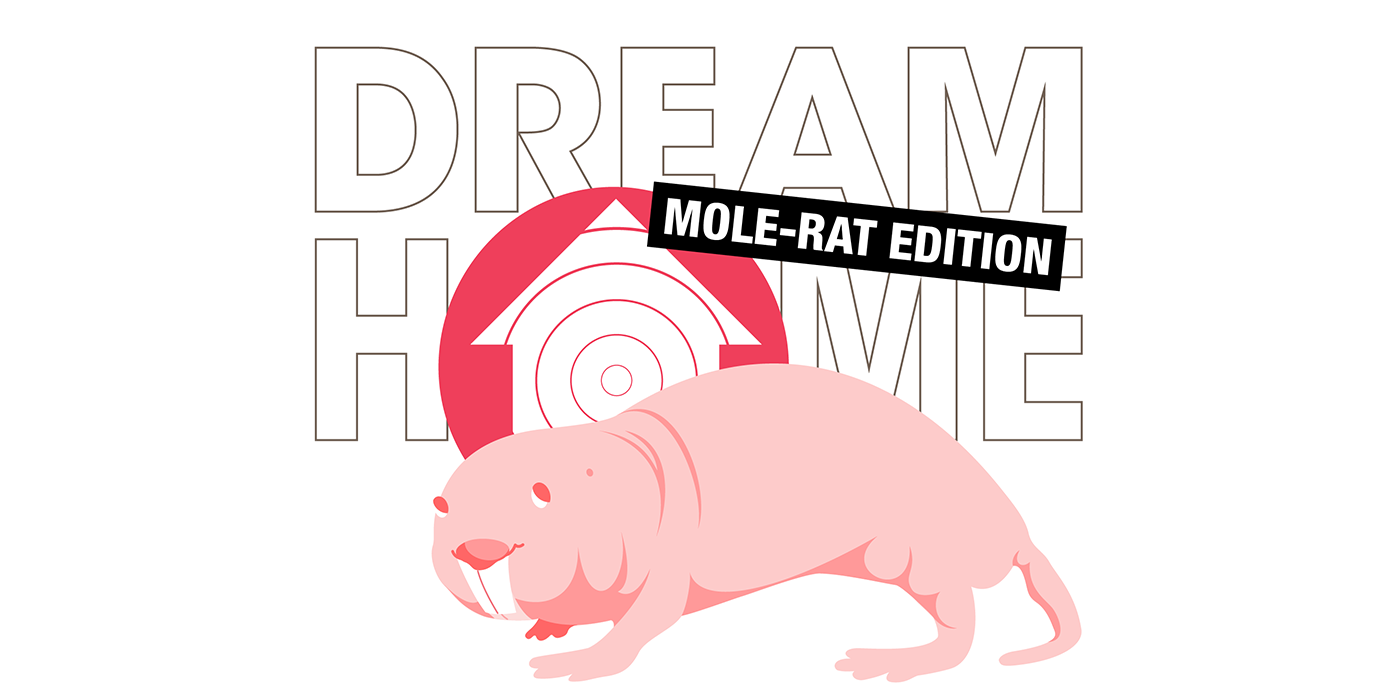 Our Naked Mole-Rats Need New Digs.
If you've ever been to the Smithsonian's National Zoo's Small Mammal House, you've probably seen the naked mole-rats—those small, nearly hairless rodents running through a series of tubes and chambers. These funky Zoo favorites are ready for a home renovation. 
It's time for a new exhibit: a corner habitat with more realistic tunnels where guests can see the mole-rats up close and peek at a keeper area behind them, along with a webcam so online viewers can watch the naked mole-rats anytime, anywhere!
Your donation does more than build a naked mole-rat dream home; think of it as a hub of inspiration for the next generation of animal lovers and conservationists.
Donate Now and Help Us Build Their Dream Home.
$25 $50 $100 $250 $1,000 Other
To build their dream home, we need to raise $100,000 by the end of the year. Your tax-deductible donation of $25, $50, $100 or more will go a long way toward helping us reach our goal.
Some Special Recognition for Your Gift
$100 | Recognition on a Zoo webpage
$250 | An invitation to the exhibit pre-opening reception
$500 | Name recognition at the exhibit pre-opening reception
$1,000 | A special behind-the-scenes tour of the Small Mammal House
$2,500 | Name recognition on the annual Visitor Center lobby donor wall
If you would like to mail your gift, please send it to:
Friends of the National Zoo (FONZ)
Membership Department
P.O. Box 37012 MRC 5516
Washington, DC 20013-7012
For questions and additional information please contact us or call 202-633-2922.
Friends of the National Zoo (FONZ) is a nonprofit organization, charitable tax ID number 52-0853312.