Oct. 13, 2017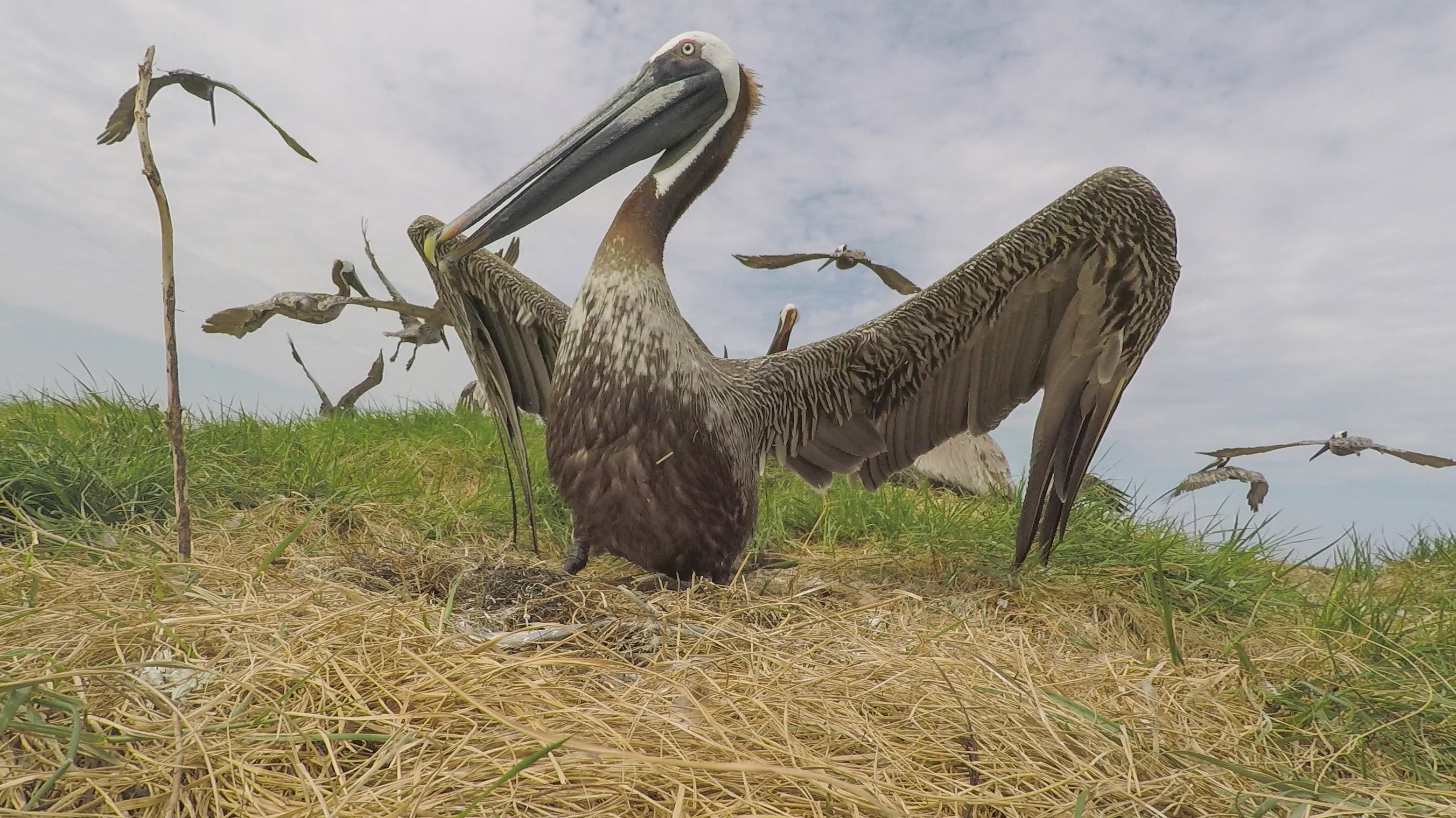 For the first time ever, the Smithsonian Conservation Biology Institute's Migratory Bird Center has teamed up with the Maryland Department of Natural Resources to track the migration of brown pelicans. The birds are currently in the Chesapeake Bay and should set off on their journey soon. In the Q&A below, research ecologist Autumn-Lynn Harrison talks about the migration. This project was made possible in part by Friends of the National Zoo's Conservation Nation program.  
What is significant about this tracking effort?
The brown pelicans that nest in the Chesapeake Bay bred here for the first time in 1987. The banning of DDT helped pelican populations recover. When I was growing up on the Eastern Shore of Maryland, it wasn't common to see a pelican. It has been wonderful working in my home town and seeing this charismatic bird in the Chesapeake. It is an indication that we have made a lot of progress toward recovery of the Chesapeake Bay.
This project will provide insight into how population ranges are expanding and how this large avian predator uses Chesapeake Bay habitats. We will also be able to compare how their migration timing and movement patterns compare to brown pelicans being tracked by Clemson University in the Carolinas.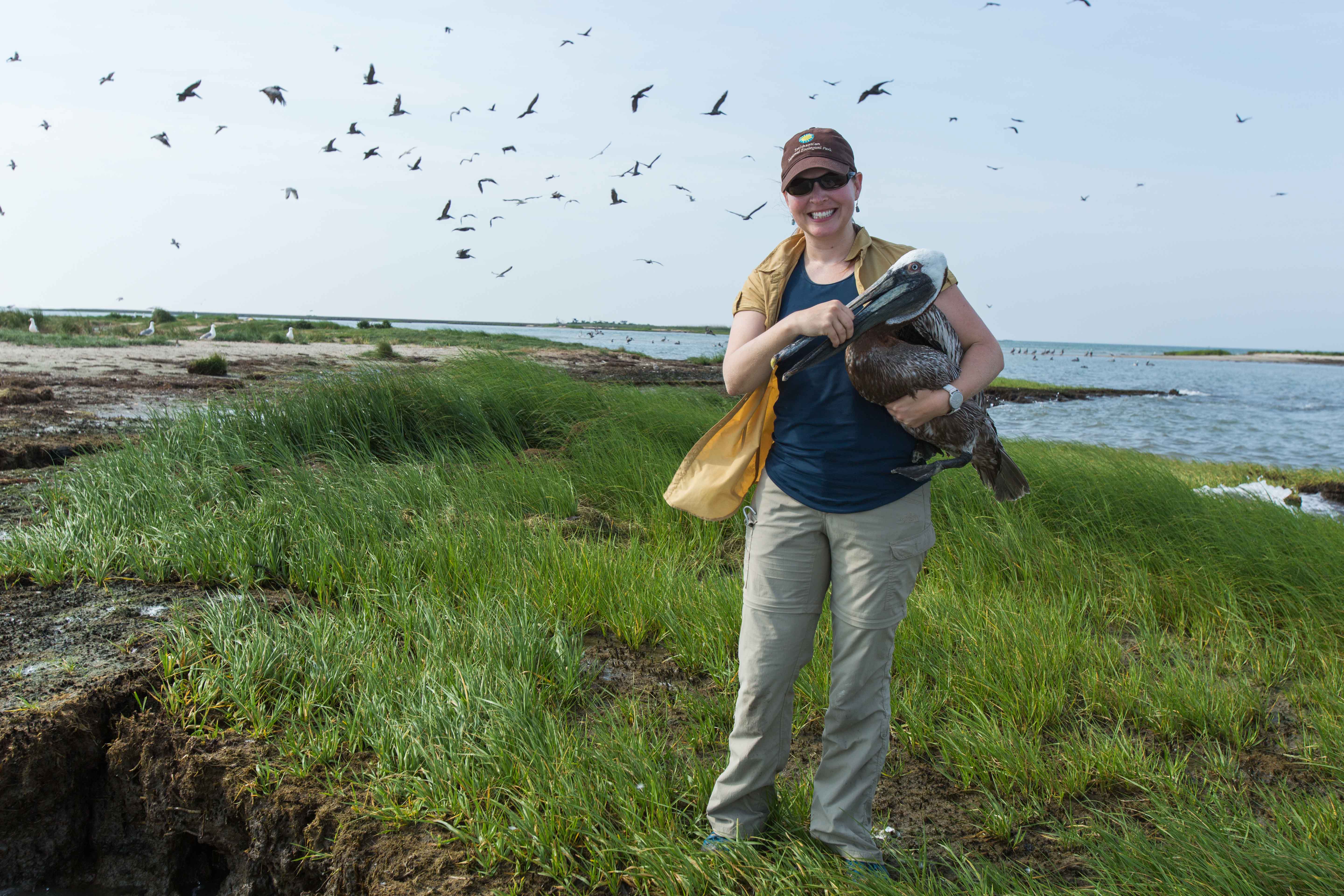 How do researchers track the birds?
We are tracking six birds that nested on Adam Island in Maryland's Dorchester County. The field effort took place in collaboration with the Wildlife and Heritage Service of the Maryland Department of Natural Resources, which has been banding brown pelicans since they arrived in 1987 with individually coded metal rings.
The birds nest on disappearing islands of the central Chesapeake Bay, including Holland Island—which was inhabited by people in the 1800s—and Smith Island. The latter is losing dry habitat every year due to a combination of erosion, subsidence and sea level rise. We have been capturing the birds in their nesting colonies and fitting them with GPS tags using a backpack style harness made of Teflon ribbon. 
Although the migration has not yet begun, the birds should be leaving soon. Readers can follow the migration with our live tracking maps. These maps only show five birds; the sixth bird is carrying a test tag—donated by Cellular Tracking Technologies—that provides data with a higher frequency and information about their diving behavior.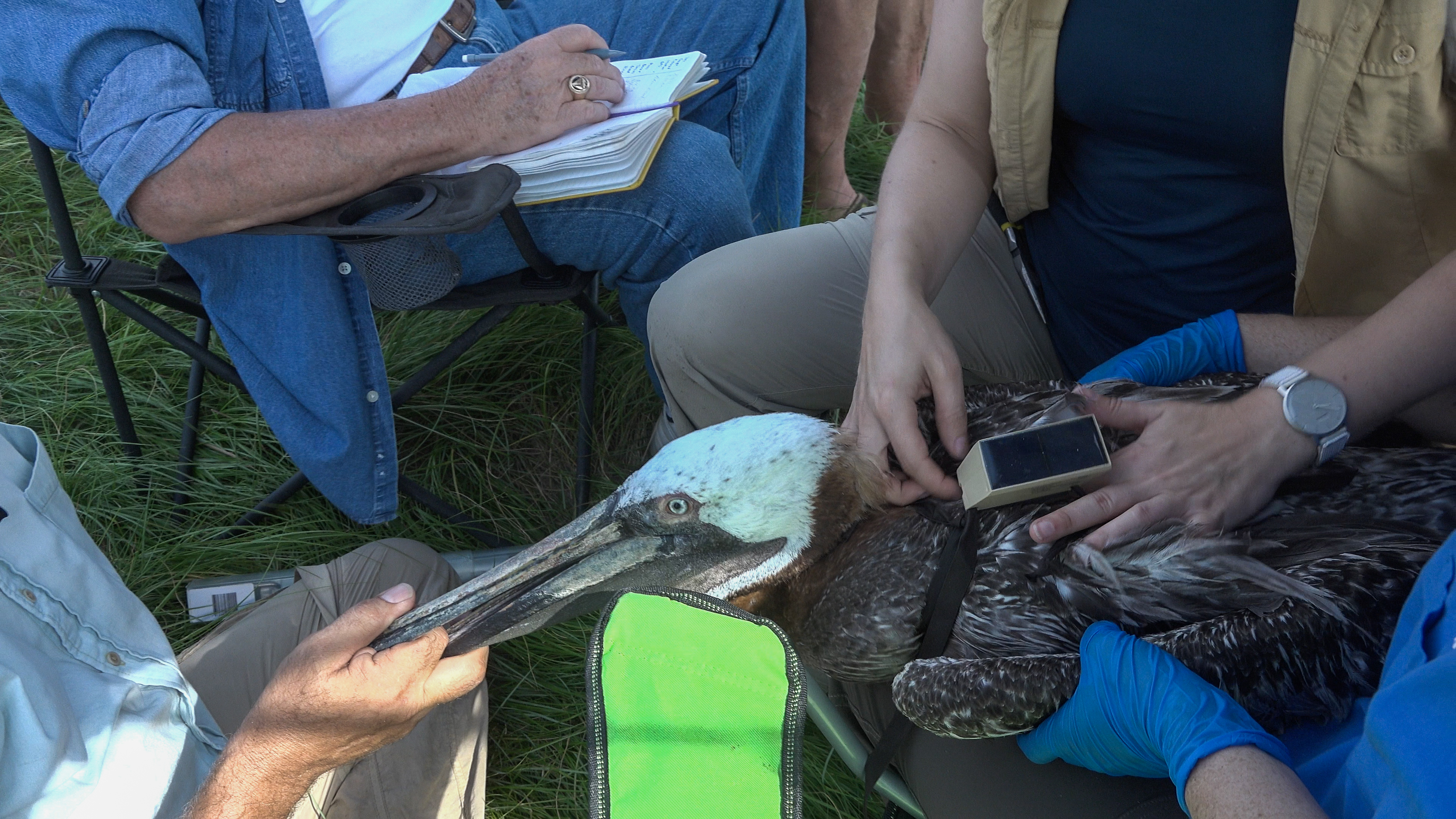 Could drastic changes in weather impact the species' migration?
Yes, definitely. These events especially affect the pelicans that hatch this summer and fall who will be making their very first migration and don't have as much experience. Brown pelicans arrived in the Chesapeake Bay a bit late this year and, as a result, began nesting later than normal. Because of the timing, they could potentially be impacted by hurricanes during their migration. We don't know much about the impacts of Hurricane Maria yet to overwintering habitats, but Hurricane Irma resulted in direct waterbird mortalities, and also changed overwintering habitat through its impacts to beaches and marshes.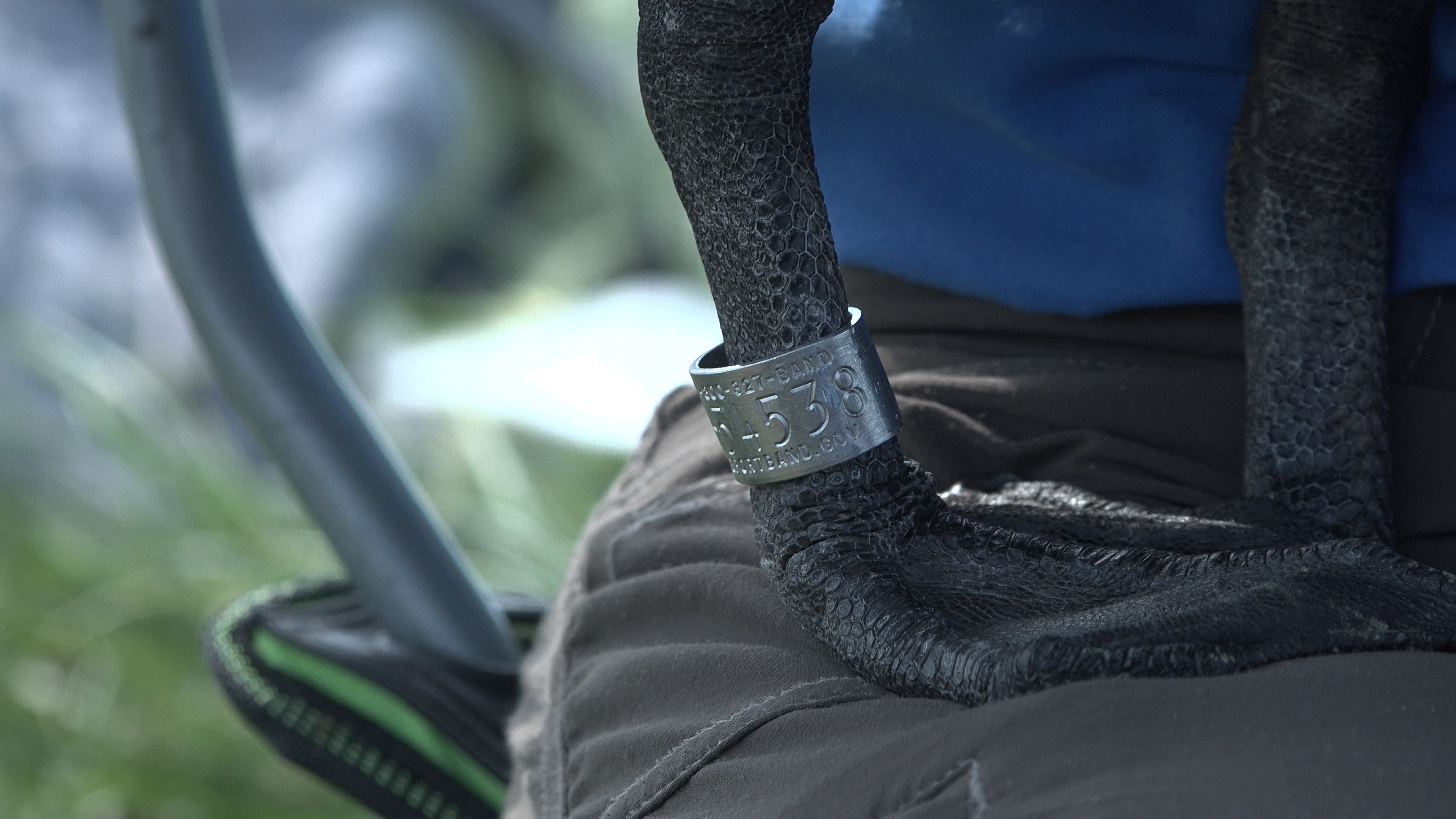 What is the final destination for these birds, and when will they begin their journey back?
Since this is the first year for this tracking effort, we don't know. Banding data suggests they could over-winter in Florida, Cuba, or even South America. It will be an exciting discovery.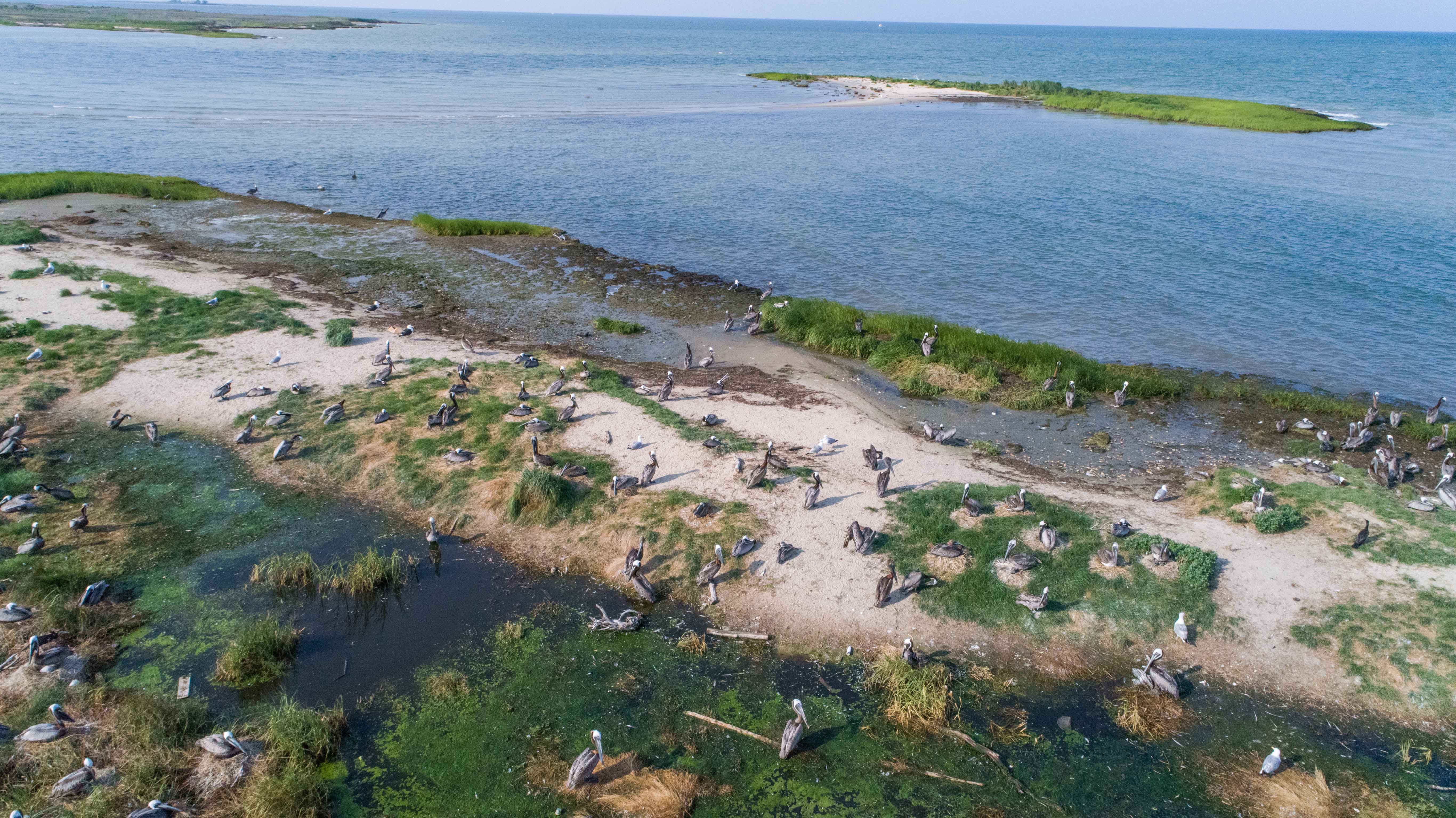 This story appears in the October 2017 issue of Smithsonian Conservation Biology Institute News.