Lions and Tigers Continue To Recover From COVID-19 and First Vaccines Were Administered To Susceptible Species at Smithsonian's National Zoo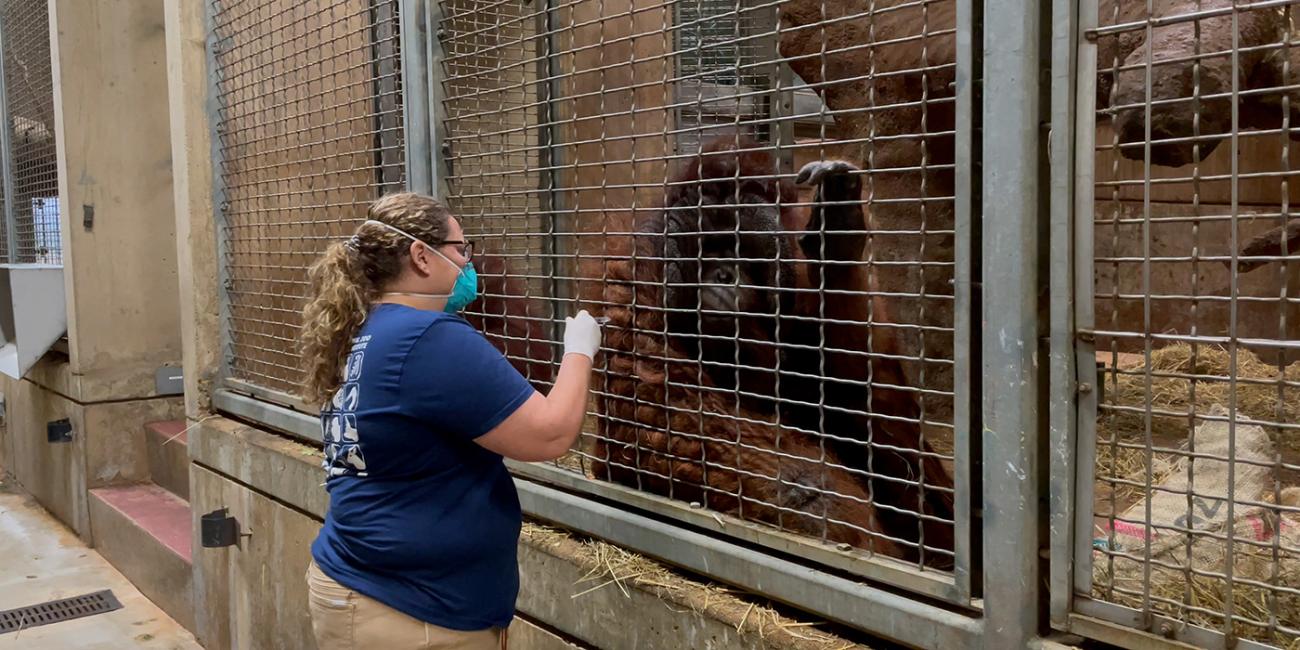 The lions and tigers who tested presumptive positive for COVID-19 at the Smithsonian's National Zoo the week of Sept. 13 are recovering well. All lions and tigers are behaving, eating and drinking normally.
Zoo animal care staff also administered the first round of animal-specific COVID vaccines Oct. 13. All seven orangutans, one western lowland gorilla, one white-eared titi monkey and two emperor tamarins received shots. Veterinarians and keepers are closely monitoring the vaccinated animals and have not observed any side effects.
The U.S. Department of Agriculture has authorized the use of a SARS-COV-2 vaccine made specifically for animals by Zoetis. All 11 animals will receive a second dose of the vaccine.
Vaccines will continue to be administered to select animals identified as susceptible species at the Zoo and at the Smithsonian Conservation Biology Institute in Front Royal, Virginia, in the coming months. The lions and tigers will receive the vaccine no sooner than 90 days post-infection. The Zoo's other COVID-19 safety and response protocols are in place and continue to be strictly followed.
Visit the Zoo's newsroom for the Oct. 8, Oct. 1 and Sept. 24 updates regarding the lions and tigers' conditions. Photos and b-roll of the Zoo's great cats are available for media to download from the Sept. 17 press release.
###
NOTE: It will not be possible for journalists to observe the vaccination process. The Zoo is observing strict protocols to ensure the safety of its staff and animals.
Image Gallery