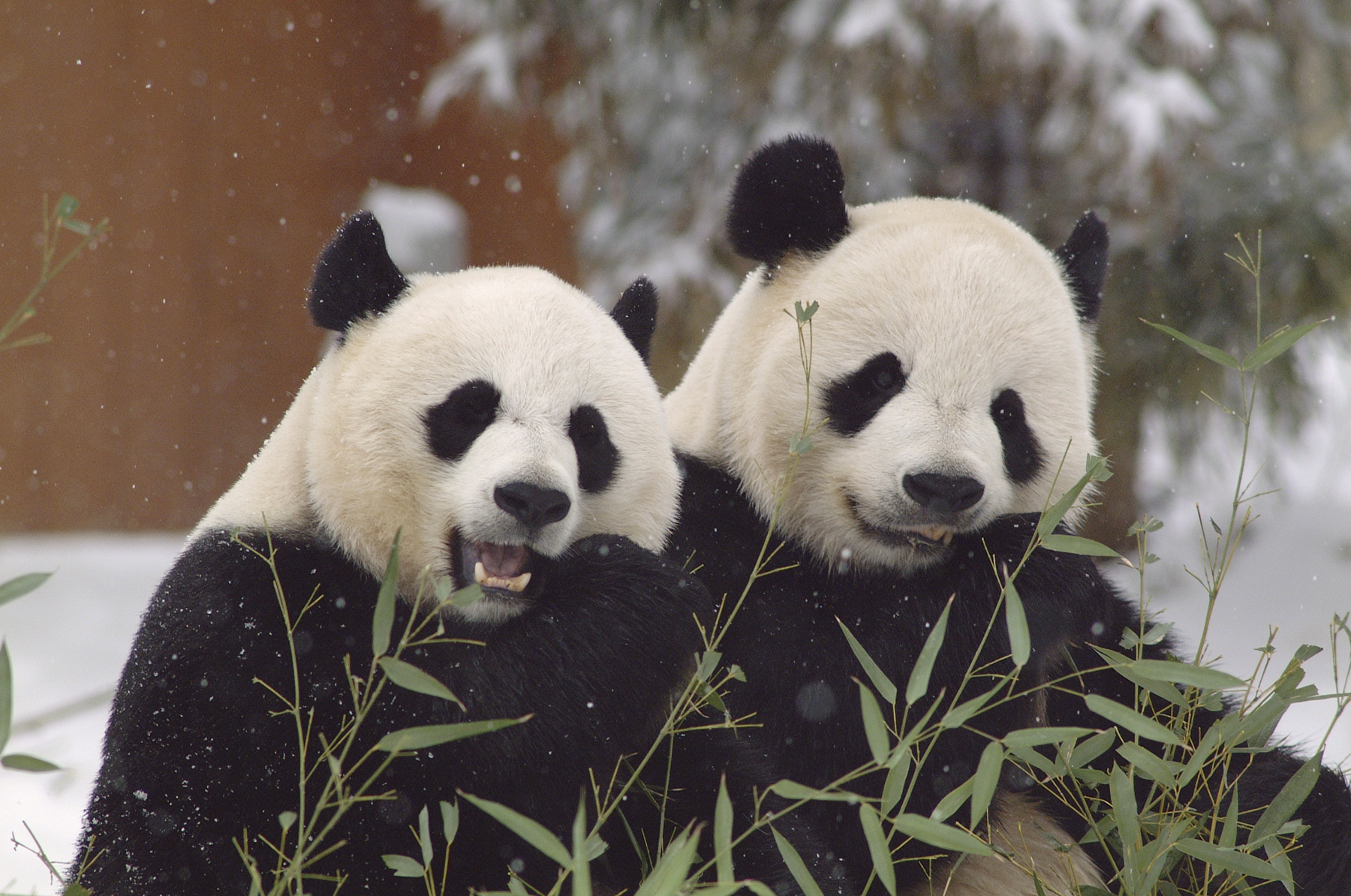 Celebrating 50 Years of Giant Pandas
Giant pandas are icons in Washington, D.C., and beloved around the world. What's more, they represent how international collaboration and conservation science can save species.
April 16, 2022, marks the 50th anniversary of the arrival of giant pandas Ling-Ling and Hsing-Hsing at the Smithsonian's National Zoo and Conservation Biology Institute — the start of a decades-long giant panda program. Join us in looking back at 50 years of giant panda joy and conservation and imagining what the next 50 years may bring.
Sponsored by:

50th 'Pandaversary' Events
Discover the series of special events happening on-site at the Zoo and online from March through August in celebration of the 50th anniversary of the giant panda program.
Panda Program Milestones 
From panda births to pioneering science, these photos showcase inspiring moments from the giant panda program since it began in 1972.
Conservation and Research
As few as 1,864 giant pandas live in their native habitat, while another 600 pandas live in zoos and breeding centers around the world. For 50 years, the Zoo has celebrated these charismatic bears by creating and maintaining one of the world's foremost panda conservation programs. In that time, the Zoo's team — consisting of dozens of animal care staff, scientists, researchers, international collaborators and conservationists — has made great strides in saving this species from extinction by studying giant panda behavior, health, habitat and reproduction.
Conservation Collaboration to Save the Giant Panda
Collaboration has been the cornerstone of the Smithsonian's National Zoo and Conservation Biology Institute's work on giant panda conservation and care for almost five decades. Working with Chinese colleagues at state forestry agencies, giant panda reserves, non-governmental organizations, universities and breeding centers has enabled the Smithsonian to make scientific advances that support giant panda care and conservation, not just in Washington D.C. and China, but around the world. Together, Smithsonian animal care experts and scientists and Chinese colleagues have set new standards in the fields of giant panda biology, behavior, breeding, and reproduction and training the next generation of skilled research and care professionals to ensure that giant pandas continue to thrive.
Caring for Giant Pandas 
From meal prep to health check-ups and daily enrichment, teams across the Zoo come together each day to care for giant pandas.
Latest Giant Panda Stories
Where Are They Now? 
As part of a cooperative breeding agreement with the China Wildlife Conservation Association, all cubs born at the Smithsonian's National Zoo move to China when they are 4 years old. Mei Xiang's cubs Tai Shan, Bao Bao and Bei Bei are thriving in China. Tai Shan and Bao Bao have even welcomed cubs of their own! Catch up with each of the giant pandas below.