Canada Biodiversity Monitoring and Assessment Program
The Smithsonian Conservation Biology Institute's Center for Conservation and Sustainability (CCS) partners with universities and businesses to identify and monitor biodiversity in the footprint of a 470-km natural gas pipeline and facility under construction across interior, mountain, coastal and marine environments of British Columbia, Canada. The team's work generates information about the region's ecosystems and species and contributes to environmental management practices. CCS aims to:
Understand the status of biodiversity: How many species are there? What is the abundance and health of these populations? How do these species interact and what is their role in an ecosystem?
Respond to scientific and conservation questions that link the conservation of biodiversity in the project area to construction and operating practices: How does the project affect biodiversity in positive and negative ways? How can the project limit and avoid impact? How can the project restore the composition and function of these ecosystems?
Relay biodiversity information to project managers so they can use adaptive management in applying mitigation and restoration techniques to maintain ecosystem function: What scientific information is most useful to project managers?
Evaluate the effectiveness of applied remediation and restoration techniques, as well as alternates: How can biodiversity data be used to contribute to improving project design, construction and operation?
Contribute to the knowledge of biodiversity and ecosystem function in the region: What new things are learned about species, natural communities and ecosystem function? How does life interact?
Disseminate information generated by the project to stakeholders: How can local communities and businesses, multi-national corporations and governments be effectively reached? What information is relevant to them for maintaining natural environments and their livelihoods?
Research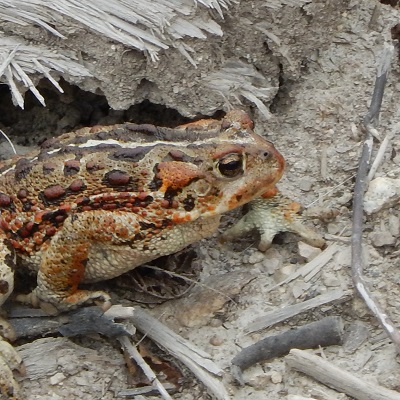 Western Toad Research
The western toad is a species of conservation concern and is susceptible to disease and pollution. Scientists are monitoring a population of toads to determine how construction activities may influence the local environment. The team tests toads for disease, looks for growth abnormalities, and determines how project areas may create or destroy their habitat.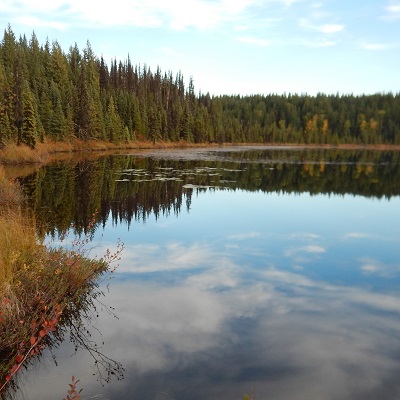 Restoration Research
Along the pipeline route researchers are identifying species and habitats that are rare or sensitive to disturbance and recommending ways to eliminate or reduce impact. The project team is also planning to test restoration techniques to advise project management on the best methods to restore natural communities on the pipeline after construction.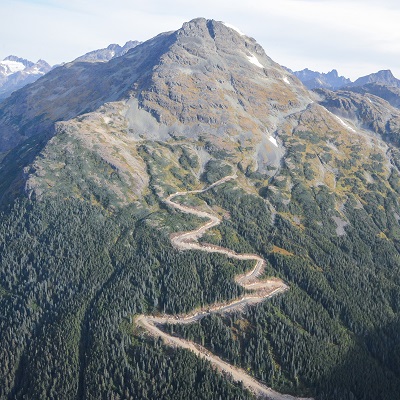 Alpine Research
The pipeline will be constructed over mountains, which is unprecedented for coastal British Columbia. Alpine plants are sensitive to disturbance and take a long time to re-colonize disturbed areas. In collaboration with a Canadian university, Smithsonian scientists are exploring techniques to restore soils and plants in hopes that this will also help restore alpine animal communities.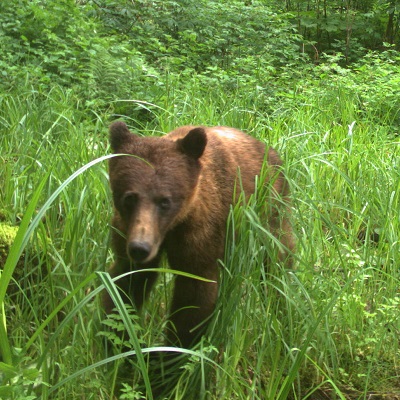 Camera-Trapping Large Mammals
The natural gas plant is being built in a location that supports a diversity of large mammals. Researchers use camera traps to determine daily and seasonal behavior of the species present, and then use this information to reduce conflict between human and wildlife interests.
Support and Previous Personnel
Karen Golinski, Jonquil Crosby, Daniel Aiuto, Tatiana Pacheco and Sulema Castro