May. 21, 2013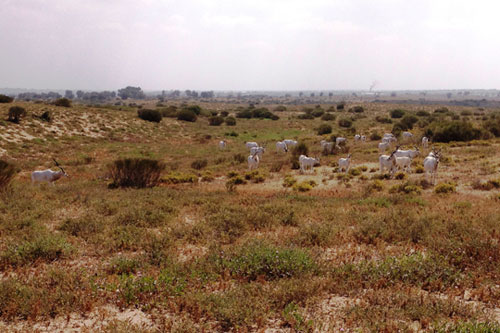 By Pierre Comizzoli, SCBI Scientist
Some of the most amazing and rarest wildlife on the planet lives in the arid Sahelo-Sahara region of Africa. An enormous band of land, crossing Africa from east to west, this area incorporates the great Sahara Desert and the Sahel grasslands that border it.
The Sahelo-Saharan Interest Group is a collection of scientists, conservationists, and wildlife managers concerned with the region. Since 2001, the Sahelo-Saharan Interest Group has met annually to discuss wildlife conservation in the arid areas of North Africa and in the Middle East.
During the first week of May 2013 scientists from the Smithsonian Conservation Biology Institute organized and facilitated the thirteenth annual meeting. Facilitated by the Conservation and Science Committee of the Sahara Conservation Fund, the meeting brings like-minded people together to share information and updates, design new projects, and collaborate on Sahelo-Saharan wildlife conservation issues.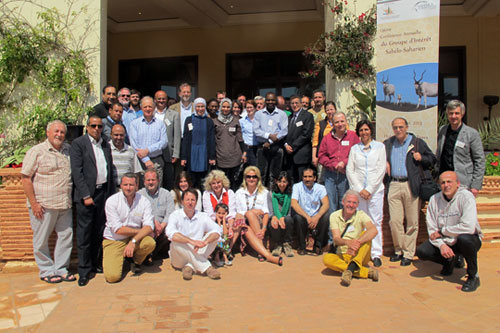 This year, the meeting was held in Morocco by the Haut-Commissariat aux Eaux et Forêts et à la Lutte contre la Désertification (High Commissioner for Water and Forests and the Fight against Desertification). Sixty delegates from ten countries attended the multiple lectures. After an opening session focusing on the most recent conservation efforts in Morocco, a total of 37 presentations covered different topics and disciplines including bird conservation in the field, updates of field surveys in regional countries, geographical information systems and ecosystem modeling, conservation genetics, and reintroduction efforts.
One of the highlights of the meeting was that a young and growing scientific community is now actively engaged in Sahelo-Saharan wildlife conservation. In addition, field studies are confirming the incredible diversity of fauna and flora in these regions. There are still some good chances to save the Saharan wildlife but conservation actions are needed now as the window of opportunity may be rapidly closing.
After the meeting, attendees visited the Souss Massa National Park, a reintroduction site for addax antelopes, scimitar-horned oryx, dorcas gazelles, and North African ostriches. The park is a good illustration of the multidisciplinary strategies necessary to protect and restore large animal populations in their natural habitat.