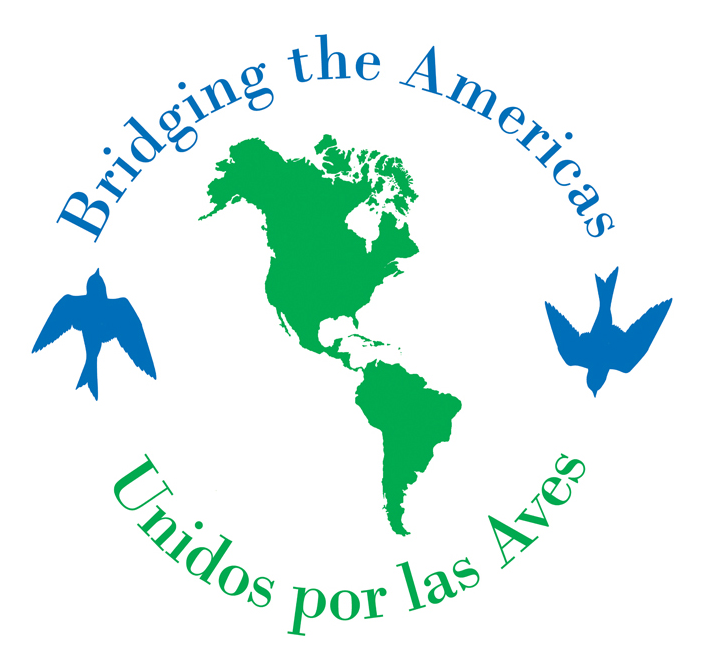 Bridging the Americas/Unidos por las Aves is a cross-cultural environmental education program that partners classes in grades 2 through 4 in Maryland, Virginia, and Washington, D.C. with classes in Latin America.
The paired classes learn and exchange information about the migratory birds that winter in Latin America and return to the U.S. and Canada each spring to breed. Since 1993, close to 30,000 students from classrooms in the U.S., Mexico, Guatemala, Belize, El Salvador, Honduras, Nicaragua, Costa Rica, Panama, the British Virgin Islands, and Cuba have participated.
For more details read this introduction from the Bridging the Americas interdisciplinary unit on migratory birds.
---
Unidos por las Aves / Bridging the Americas es un programa intercultural de educación ambiental que vincula a clases de escuela primaria (grados 2 hasta 5) de los Estados Unidos (Maryland, Virginia, Washington, DC, New Hampshire y Vermont) con clases en Latinoamérica y el Caribe por medio del intercambio de dibujos, cartas y otros materiales enfocados en las aves migratorias neotropicales. Este grupo de aves incluye más de 200 especies que van a los Estados Unidos y Canadá a reproducirse entre abril y agosto y pasan el resto del año en Latinoamérica y el Caribe. Estos viajeros alados simbolizan las interconexiones que existen entre los países americanos.
Desde 1993, han participado aproximadamente 30,000 estudiantes en los Estados Unidos, México, Guatemala, Belice, El Salvador, Honduras, Nicaragua, Costa Rica, Panamá, las Islas Vírgenes Británicas y Cuba.