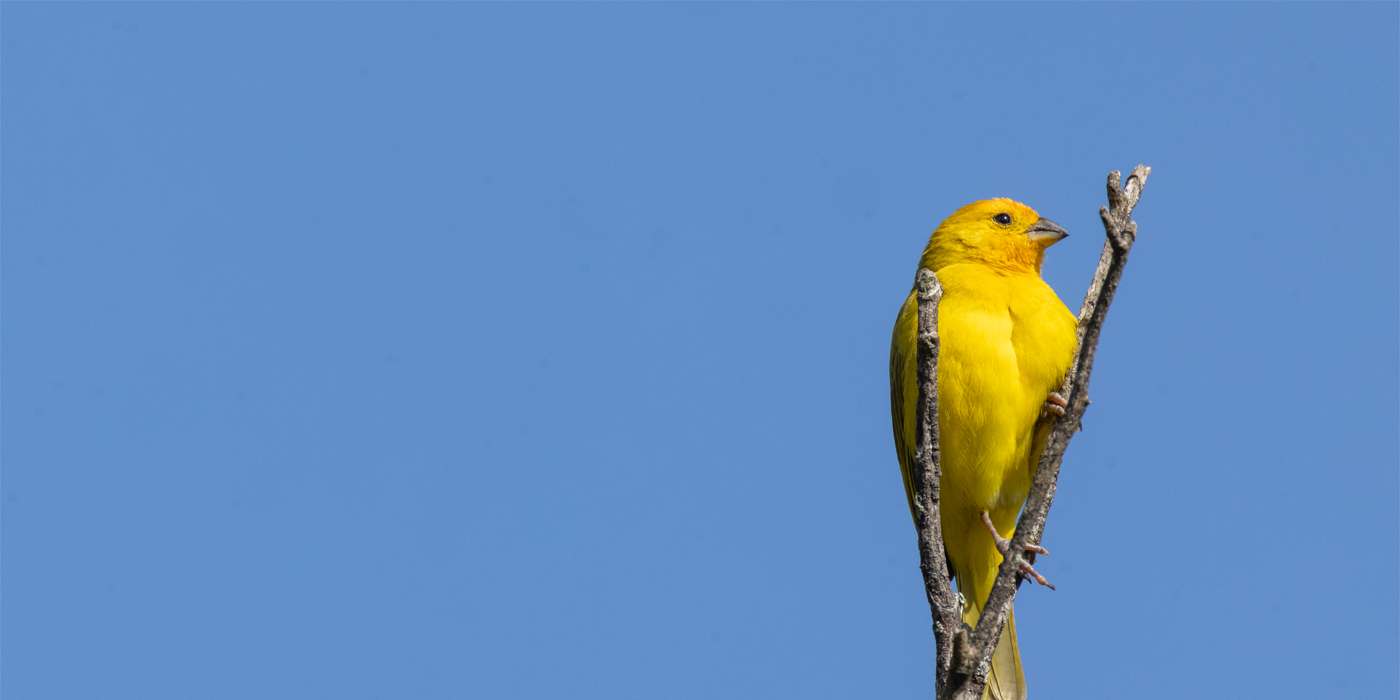 Field in Focus
Café y Aves
Join Smithsonian researchers as they work alongside Central and South American coffee farmers and their families to protect critical forest habitat for migratory birds.
In rural Colombia—and many parts of the world—coffee is essential to local culture and the livelihood of farmers. To birds and other wildlife, the places where coffee plants grow are just as essential. 
Travel with Smithsonian's National Zoo and Conservation Biology Institute ecologists to the misty forests of Colombia as they promote biodiversity conservation in this coffee-dominated region: 
Coffee farms that protect native trees alongside coffee plants provide numerous benefits to farmers and local wildlife.
Traditionally, coffee has been grown in the shade. In recent decades, widespread intensification of coffee agriculture has wiped out massive swaths of tropical trees that migratory birds and other wildlife depend on for survival. Researchers at the Smithsonian Migratory Bird Center work to understand the effects of land management—specifically the farming of crops, such as coffee—on native flora and fauna. After decades of research, scientists have a clear understanding of how planting coffee with native shade trees benefits both birds and the farmers themselves.
Click on the numbers below and learn how shade-grown coffee offers benefits for both birds and farmers:
Coffee drinkers can support coffee farmers, birds, and biodiversity by drinking Smithsonian Bird Friendly® certified coffees. 
Smithsonian scientists developed the Bird Friendly® certification for coffee farms that practice sustainable farming methods and preserve habitat for birds. As you drink your morning cup of coffee or satisfy your sweet tooth, check out the Smithsonian's Bird Friendly website to learn about retailers, roasters, importers, Bird Friendly farms and Smithsonian Bird Friendly® products.
7 Ways to Live Bird Friendly 
Don't drink coffee? Learn about 7 simple actions you can take to improve your lifestyle for birds and the planet.
About the Smithsonian Migratory Bird Center
The Smithsonian Migratory Bird Center is dedicated to understanding, conserving and championing the grand phenomenon of bird migration. Founded in 1991, and located at the Smithsonian's National Zoo in Washington, D.C., SMBC programs help raise awareness about migratory birds and the need to protect diverse habitats across the Western Hemisphere.
Learn more about how the Smithsonian helps migratory birds.
The Smithsonian's National Zoo and Conservation Biology Institute
The Smithsonian's National Zoo in Washington, D.C. invites visitors to soar into its newly renovated Bird House. The innovative exhibit is the first of its kind to explore the fascinating world of migratory songbirds, waterfowl and shorebirds native to North, Central and South American ecosystems. Visitors can see over fifty species of birds, and bilingual panels—in English and Spanish—tell the story of how migratory birds connect communities and contribute to healthy ecosystems across the Americas. 
Field in Focus is a video series that brings you into the field with Smithsonian scientists working to save species around the globe.