Myanmar is a globally recognized biodiversity hotspot, because it supports a very high number of species, many of which are unique to the region and of global importance. Led by Conservation Ecology Center (CEC) scientist Melissa Songer, the Smithsonian Myanmar Biodiversity Initiative (SMBI) is designed to study and sustain biodiversity in this hotspot. SMBI is also an example of how CEC is collaborating with other units across the Smithsonian to leverage institution-wide expertise and resources in biodiversity research. This allows CEC and the Smithsonian in general to answer fundamental questions about biology of species, drivers of extinction, landscape function and ecosystem health. Using this knowledge SMBI strives to increase science and conservation capacity of Myanmar partner organizations to ensure long-term survival of species, landscapes and ecosystems in Myanmar.
SMBI is currently partnering with Myanmar's Ministry of Natural Resources and Environmental Conservation to develop a biodiversity framework that will be used to implement a comprehensive plan for studying and sustaining the natural diversity of Myanmar. Other ongoing species-based and community conservation projects include satellite tracking elephants for human-elephant conflict research, supporting integrated seascape management in Tanintharyi, advancing community-based biodiversity conservation in Namataung National Park, understanding factors affecting reproduction, health and survival of captive elephants, developing baseline data for planning and management of biodiversity in Tanintharyi protected areas, and investigating emerging infectious diseases at high risk interfaces between animals and humans.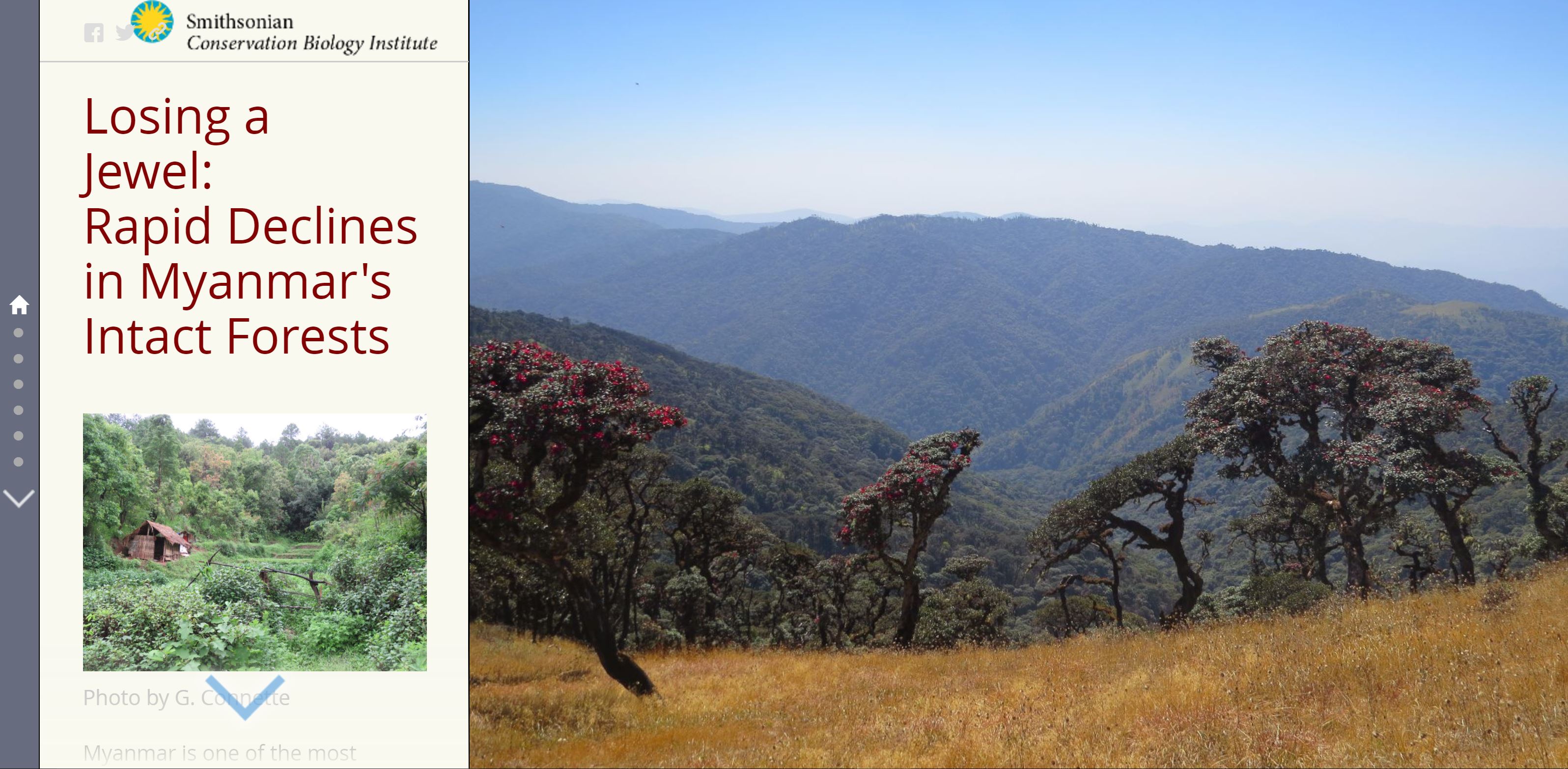 Learn more about CEC's work in this story map: Losing a Jewel: Rapid Declines in Myanmar's Intact Forests
Researchers can download data from the Myanmar study online.