Restoring America's Wild Prairie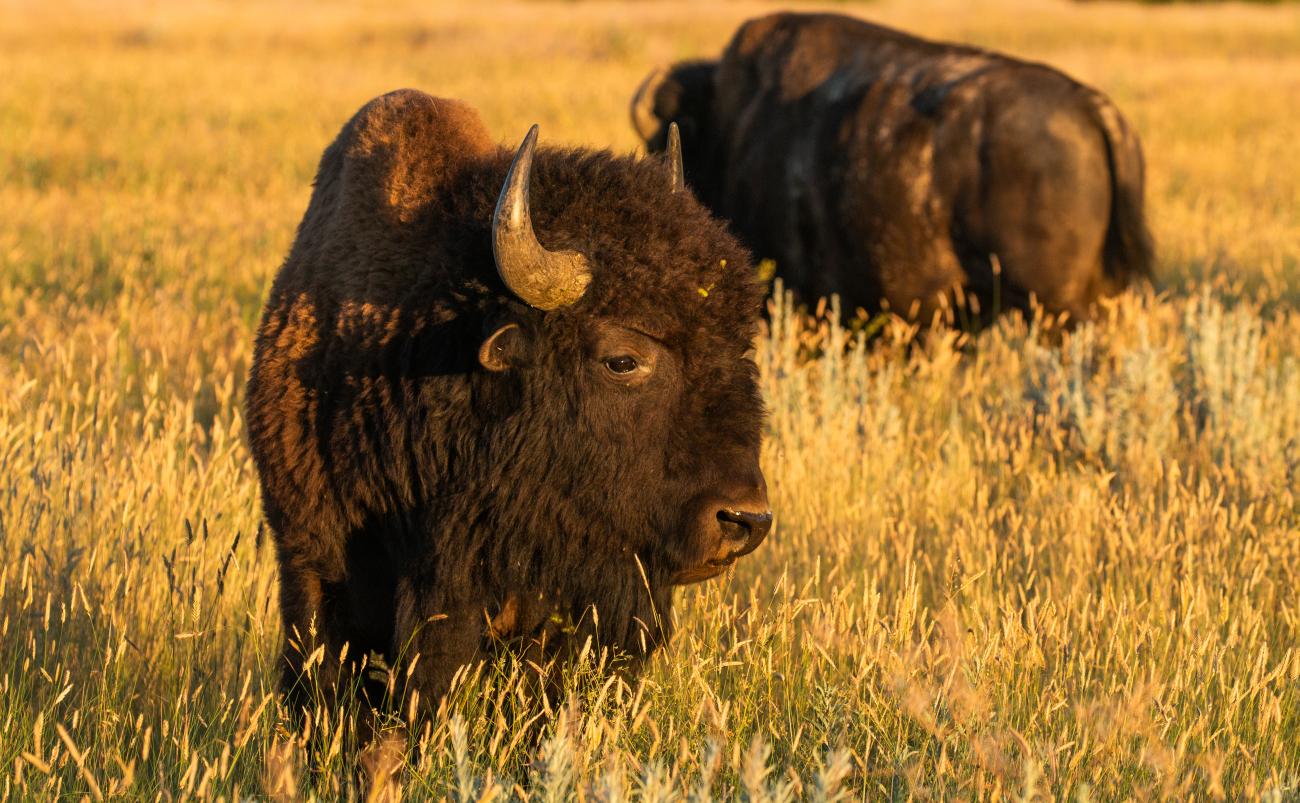 Don't miss an update about this project. Follow along with videos, camera trap photos and blogs from the field. 
Get the latest here
.
Smithsonian Conservation Biology Institute scientists are collaborating with the American Prairie Reserve to protect and restore one of North America's greatest treasures: the prairie.
Their goal is to better understand how changes to the grasslands affect the wildlife that call it home — from the mighty bison to the tiniest insects — and, ultimately, to reintroduce species that have disappeared from this landscape, such as the swift fox and black-footed ferret.
America's prairies were once among the world's largest temperate grasslands. Prior to the arrival of European settlers, more than 40 percent of North America was covered by prairie. Sixty million bison roamed these lands, as well as vast herds of migrating pronghorn and elk, supporting indigenous human populations. Today, only a small fraction of the prairie survives, and the remaining bison herds are confined to protected lands.
Small and large predators, such as the black-footed ferret, swift fox, wolf, puma and grizzly bear, also share this important ecosystem. Current efforts to preserve and restore prairie ecosystem are largely restricted to isolated fragments, which cannot support all native species and grassland migrations. The ecosystems were not well-studied before they disappeared, so scientists are now trying to learn as much as they can about the basic ecology of the prairies to develop more effective restoration and conservation strategies.
The American Prairie Reserve purchases land to restore and reconnect prairie ecosystems and wildlife. The reserve, comprising purchased, leased and partner lands, currently encompasses more than 400,000 acres in northeastern Montana. Conservationists hope to one day reconnect 3 million acres of public and private prairie lands to reestablish bison, elk and pronghorn herds, rebuild prairie dog towns, and reintroduce small and large predators.
Project Phase One
Smithsonian scientists study the link between land management and biodiversity. They focus on bison, prairie dogs and other "landscape engineers" that shape the prairie ecosystem for other animals, including burrowing owls and swift foxes.
Ecologists measure the diversity of breeding birds and large mammals, map the mosaic of landscapes and test survey methods for different species. Data will be used to develop planning tools that highlight how various long-term management strategies affect biodiversity.
The project's first phase will create foundation data for reintroduction and anticipated immigration of species lost in the last century. Scientists will map the current and potential extent of prairie dog towns between American Prairie Reserve land and resident black-footed ferret colonies in adjacent areas. They will also determine the predator communities that inhabit prairie dog towns within the study area and nearby forests, and look at how prairie communities differ between cattle, bison and livestock-free lands.
This collaboration is made possible by the generous support of John and Adrienne Mars.